Taking a Look at Grand Canyon University's College of Theology Covenant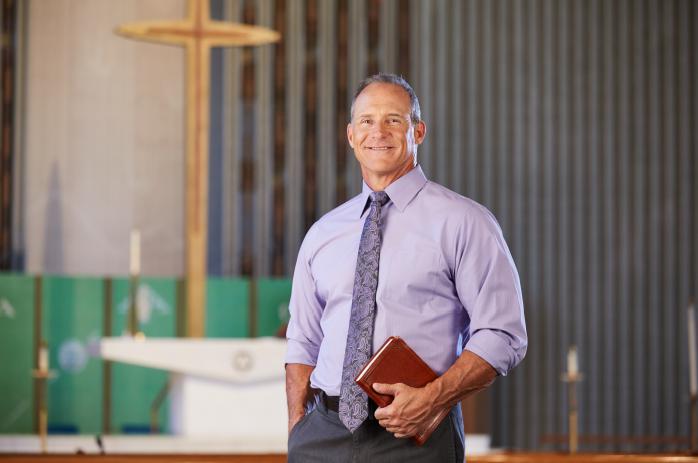 Posted on July 12, 2018
in
[ Theology & Ministry ]
Grand Canyon University's College of Theology offers a diverse selection of transformative degrees that boast real-world relevance, and it's our conviction that the Bible is the true and authoritative Word of God. All that we do is shaped by this standard.
The College of Theology's Covenant specifies what students at the college are expected to embrace and embody, and it encompasses the following principles:
Spiritual
Students are expected to seek the Kingdom of God and His righteousness before all things, as well as labor to embody the qualifications for ministry that are outlined in Holy Scripture. These spiritual principles can prepare students at the college to qualify for minister within the church of the Lord Jesus, as well as glorify Christ and commend Him to others through example.
Academic
The academic principles outlined in the College of Theology's Covenant demand that students commit to growing in the knowledge of Jesus Christ through the study and application of sound theology and Holy Scripture.
Social
Attendees of the college are expected to cultivate unity with fellow Christians and stay involved with a local church by regularly serving, worshipping and studying God's Word. Students are to seek resolution and reconciliation when conflicts arise and to gently and respectfully demonstrate the love of Christ to those who do not yet know Him as Lord and Savior.
Moral and Ethical
The final section of the Covenant describes the moral and ethical principles that students are expected to adopt and personify. Students at the college are expected to conduct themselves as faithful disciples of Jesus Christ by treating people with respect, love and grace. They are expected to strive to keep their body and mind pure, as well as to be virtuous, above reproach and undefiled in every way. Finally, students are expected to avoid all activities that violate GCU's conduct policies.
At Grand Canyon University, our faculty is committed to the success of all students. To learn more about our College of Theology, please visit our website or use the Request More Information button on this page.
About College of Theology
Living Faith is a Christian blog that interacts with a variety of biblical, theological and practical topics written by Grand Canyon University's College of Theology faculty and specially invited guests of the college. Our content provides practical and biblical advice from a Christian worldview for living our faith in the midst of an increasingly secularized world. In addition, our content wrestles with cultural topics and issues that challenge how we live out our faith as believers. For this reason, contributors to our Christian blog strive to write with compassion and apologetic concern to honor Christ and edify the church in every way possible.
---
---