Trending Faith: The Modern Church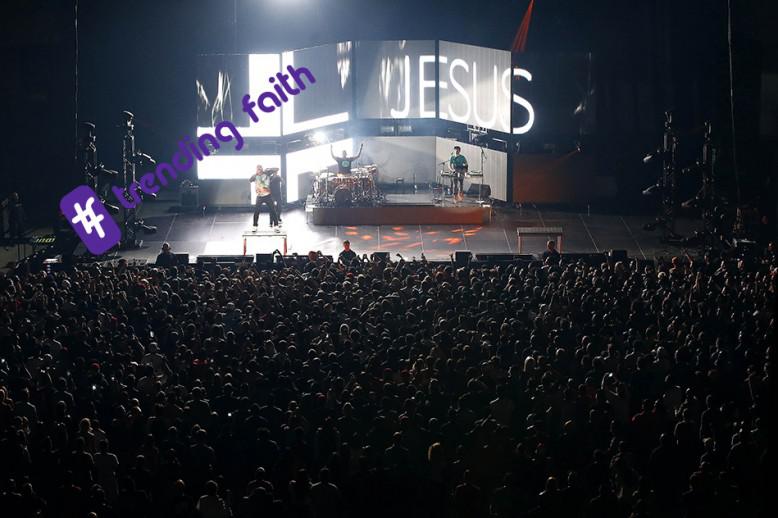 Posted on August 04, 2015
in
[ Theology & Ministry ]
Pastor and Dean of Students Tim Griffin joins College of Theology Dean Jason Hiles, PhD, to discuss the changes between modern worship and the Scripture's descriptions of church on this week's Trending Faith.
Pastor Tim discussed some of the pros and potential drawbacks to both large and small church congregations of today. He also noted some stark differences in the "feel" and priorities of today's modern worship compared to what is outlined in Scripture; most notably, the music that is so prevalent in today's worship.
Dr. Hiles agreed with Pastor Tim's assessment that a congregation's size is irrelevant when it comes to being faithful and upholding the purposes of a church as a place of community, worship and sanctuary.
He also noted that the history of the church does not have any emphasis on the significance of music, but more about truth and communication; the church was unified, holy and universal.
"It's almost as if we need experience in some way to feel we're connected to God, and we're not as concerned with the word of God or sacraments," Hiles said. "For better or worse, it's an interesting development."
Hear their full answers by watching the video below:
Get more from Trending Faith by checking out last week's episode. If you would like the chance to hear your questions answered, email them to trendingfaith@gcu.edu or use #trendingfaith
About College of Theology
Living Faith is a Christian blog that interacts with a variety of biblical, theological and practical topics written by Grand Canyon University's College of Theology faculty and specially invited guests of the college. Our content provides practical and biblical advice from a Christian worldview for living our faith in the midst of an increasingly secularized world. In addition, our content wrestles with cultural topics and issues that challenge how we live out our faith as believers. For this reason, contributors to our Christian blog strive to write with compassion and apologetic concern to honor Christ and edify the church in every way possible.
---
---