Trending Faith: Reading Scripture on Sundays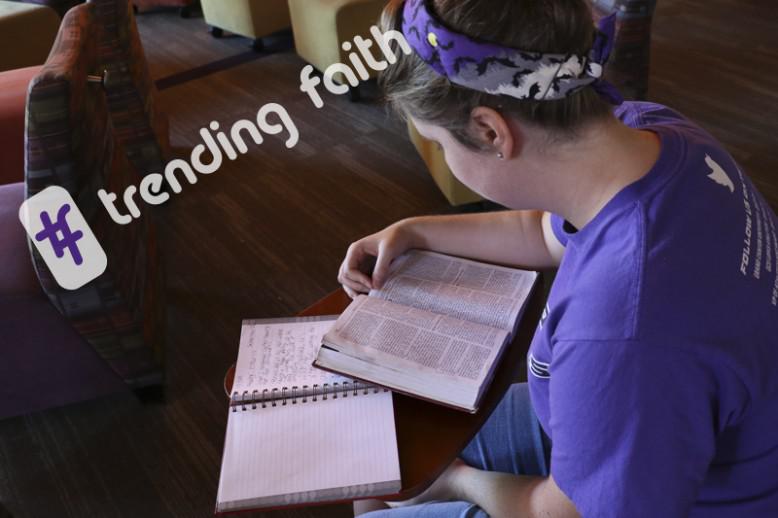 Posted on October 13, 2015
in
[ Theology & Ministry ]
"Would you recommend reading Scripture on my own to compare it to what is being preached on Sunday?"
On this week's Trending Faith, Dean of the College of Theology Jason Hiles, PhD, and Grand Canyon University Campus Pastor and Dean of Students Tim Griffin discussed how personal readings of the Bible following a Sunday sermon can help to reinforce the message from church and help connect us to the Word of God.
Dr. Hiles attributes our unwillingness to do this on our own personal time to the idols in our life that consume our time. When we put anything before God, we are allowing these idols to take importance over our lives. We look to other things to satisfy the need that Scripture actually fills.
When we crave something deeper in our lives, we don't always think that personal time spent reading Scripture will fulfill it. We have a responsibility to know what Scripture says. A fulfilling life comes with disciplined reading and studying of the Word of God.
Hear the full conversation by watching the video below:
Read more about Faith and Living by checking out our past blog posts. Have a question for Dr. Hiles and Pastor Tim? Send your questions to trendingfaith@gcu.edu or use #trendingfaith.
About College of Theology
Living Faith is a Christian blog that interacts with a variety of biblical, theological and practical topics written by Grand Canyon University's College of Theology faculty and specially invited guests of the college. Our content provides practical and biblical advice from a Christian worldview for living our faith in the midst of an increasingly secularized world. In addition, our content wrestles with cultural topics and issues that challenge how we live out our faith as believers. For this reason, contributors to our Christian blog strive to write with compassion and apologetic concern to honor Christ and edify the church in every way possible.
---
---