Trending Faith: Spirits, Demons and Ghosts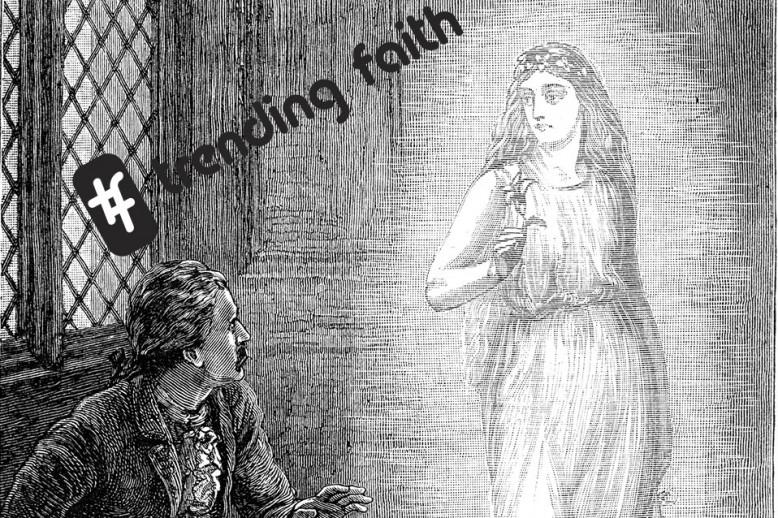 Posted on July 14, 2015
in
[ Theology & Ministry ]
Are ghosts real?
On this week's Trending Faith, College of Theology Dean Jason Hiles, PhD, sat down with University Pastor and Dean of Students Tim Griffin to discuss this topic.
There is a story in the Old Testament involving the Witch of Endor and her resurrection of spirits, but both Dr. Hiles and Pastor Tim aren't sure there is much tangible evidence suggesting the presence of ghosts.
Dr. Hiles does admit he enjoyed the Casper the Ghost cartoon in his youth, and Pastor Tim notes society's fascination with zombies and vampires in today's popular culture. But biblical references of spiritual beings almost exclusively denote angels or demons.
Hear more about ghosts, spirits and demons by checking out this week's Trending Faith video:
For more Trending Faith, check out last week's video. If you would like the chance to hear your questions answered, email them to trendingfaith@gcu.edu or use #TrendingFaith. 
About College of Theology
Living Faith is a Christian blog that interacts with a variety of biblical, theological and practical topics written by Grand Canyon University's College of Theology faculty and specially invited guests of the college. Our content provides practical and biblical advice from a Christian worldview for living our faith in the midst of an increasingly secularized world. In addition, our content wrestles with cultural topics and issues that challenge how we live out our faith as believers. For this reason, contributors to our Christian blog strive to write with compassion and apologetic concern to honor Christ and edify the church in every way possible.
---
---