3 Reasons You Should Earn a Business Degree at GCU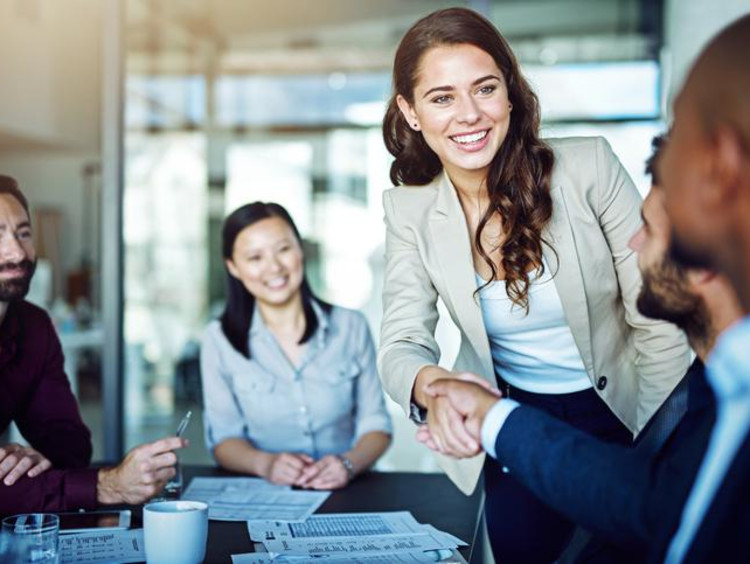 Are you feeling hesitant or unsure about earning a business degree? The reality is that the business world of today has never been larger, and there are opportunities everywhere for someone with a business degree. Grand Canyon University's Colangelo College of Business offers their students resources and services to prepare them for the workforce right out of college! Here are a few reasons why you should earn your business degree at GCU:
Business Internships
GCU offers a variety of internships within the Colangelo College of Business to ensure that students start gaining the experience they need to prepare themselves for a future career. Nowadays, many businesses value the experience an individual has and take that experience into consideration before offering a candidate a job. The more experience you have, the better resource you appear to the business you are interested in. GCU's internships also allow you to build a network and gain useful business contacts before you even graduate!
Student-run Business Clubs
GCU offers business clubs that are created and led by students on campus. These clubs allow business students to meet with one another, share ideas and learn new concepts and skills that can be applied to future careers and jobs. A few of these clubs on campus are the Accounting Society, Collegiate DECA, Delta Mu Delta Honors Society, the IDEA Club and the Sports Business Club. Each one of these clubs provides a great way to interact with other business students and practice the business skills you are learning and will use in the future! You never know what ideas your club may come up with or work on – and where it may take you!
Business Consulting Center
Along with the many other resources that GCU offers business students, the Colangelo College of Business has partnered with the university to create the Small Business Consulting Center. This consulting center offers of a number of helpful services, including consulting services, business planning, data research and management. GCU offers this with the hope that students will better understand and get firsthand experience in the business world, as well as promoting local entrepreneurship for the community.
The Colangelo College of Business at Grand Canyon University has a mission that is guided by ethics, servant leadership and entrepreneurism. To learn about GCU's business degrees, visit our website or request more information using the button at the top of the page.