3 Tips for Preparing for Your Job Search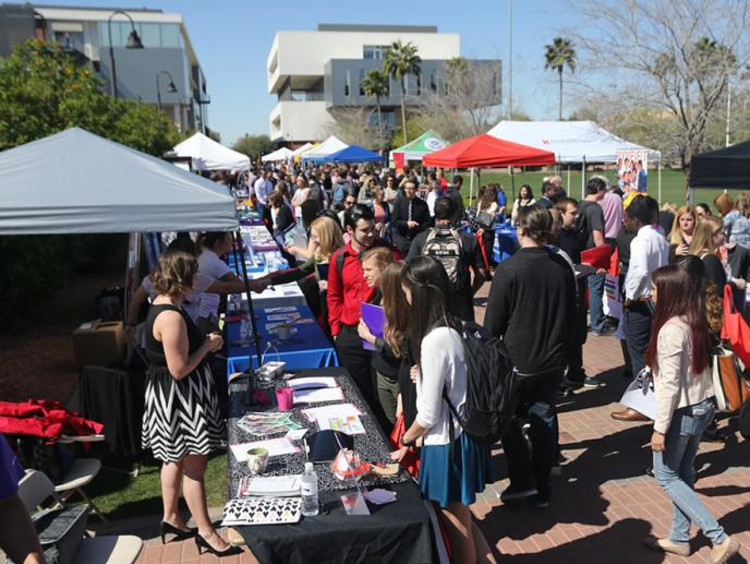 December is an exciting time of year. Not only is Christmas quickly approaching, but for many college students, December means a break after a semester of hard work. Maybe you just wrapped up your first semester of college, or perhaps you are heading home for the holidays knowing you only have one semester left until graduation.
If you are looking for ways to get a jumpstart on the job search before graduating, here are the Colangelo College of Business's top three tips:
Get Experience
While you are in college, there are many ways to get experience in your desired field. You can get an internship, an externship, a part-time job or a volunteer position. The Career Services department at Grand Canyon University is a great resource for internships and job postings, but it should not be your only resource. Find your own opportunities! Research companies that you find interesting, and apply for open positions that you find on their websites. Volunteer to help out at a local organization, church or charity.
If you do not have time to do these things because you work, figure out what you can do at your current job to gain experience in your desired field. Work at a restaurant, but want to be an accountant? Ask if you can spend a day with the bookkeeper or if you can assist with preparing the daily cash reports.
Network
You may have heard the expression, "It's not what you know, but who you know."
So, who do you know? Are you getting involved in professional organizations in your field? Start building your network now by attending professional development events both on and off campus. When you meet someone whom you might like to work for in the future, ask for his or her business card, and send a follow up email thanking them for taking the time to speak with you. Use technology to connect with them via LinkedIn, and connect with your classmates and instructors so that you are building a lasting network of contacts now.
Be Prepared
What if you happened to bump into a prospective employer later on today? Would you be prepared to tell him or her about who you are, what you are looking to do and why you would be an asset to his or her company?
Prepare an elevator pitch, or a 30-second speech that answers all of the questions above. Practice it so you could recite it whenever an opportunity arises. After you meet that prospective employer, be ready to send him or her your resume. If you do not have one prepared and updated, use our Career Services resume builder to get one ready. This way, you will be prepared for that ideal opportunity, whenever and wherever, it presents itself!
Looking to earn your college degree from an accredited university with nearly 200 degree programs? GCU offers dynamic and innovative degrees to help you prepare for the job market. Want to learn more? Explore our nine distinct colleges and their degree offerings.