Faculty Spotlight: Chuck Jarrell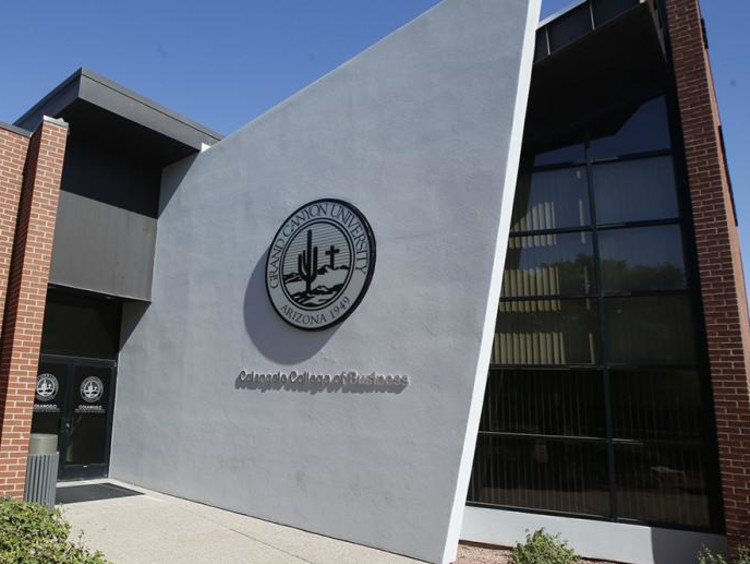 In Grand Canyon University's Colangelo College of Business, we are committed to putting Lopes First. This means prioritizing our students and their needs above all else. Part of that commitment means hiring a team of faculty with industry experience and a passion for teaching students.
One of our dynamic faculty members is Chuck Jarrell, Ph.D. Dr. Jarrell teaches undergraduate and graduate marketing courses to both traditional and online students, and has been with GCU for six years. His industry experience allows him to bring real-world examples to the classroom.
Get to know Dr. Jarrell by checking out his contributor profile and by reading through his answers to the questions below.
What makes the Colangelo College of Business unique?
GCU is a Christian university where a Christian worldview can be openly shared in the classroom. This places a special emphasis on the belief in a holy God and a loving Jesus Christ as we discuss ethical and moral issues in business. Not all students share this worldview. Exposure to students willing to share their Christian perspectives is a positive way to spread the good news of the gospel to every student.
Tell us about some of the courses for which you teach.
MKT-607 – Marketing Management is designed to improve marketing management knowledge and skills. The course uses a simulation that pits student teams against others as they seek to serve customers and reap business rewards, while establishing their teams in the worldwide computer market.
The simulation is realistic but compressed in time. Students learn strategy, tactics and the value of data and information in decision-making. During the last class meeting, students share how and why their teams made decisions during the game and solidify their marketing knowledge.
I also teach MKT-631 – Customer Value and Service Excellence and MKT-650 – Services Marketing online. These courses focus students' attention on the special issues in service industries where 80% of jobs are today. While much of business education is still built around products and selling "widgets," these two courses offer theory and practical solutions that help students enhance their career in a service business.
What is one of your favorite stories from your time in the Colangelo College of Business?
In 2013, my MKT-345 – Buyer and Consumer Behavior class did a semester-long consulting project for Oasis Microfinance, a not-for-profit seeking to offer small consumer loans in Zambia.
Students conducted research on consumerism in Zambia, interviewed the Zambian president of Oasis and wrote a report that compared and contrasted consumer behavior in Zambia and the United States.  The students presented the final report to the Oasis Board of Directors. This was a practical learning experience that helped to broaden knowledge of consuming behaviors in developing countries.
What advice do you have for someone who is considering pursuing a business degree? 
An undergraduate degree in business opens the door to frontline and supervisory jobs in for-profit and not-for-profit businesses of all sizes as well as governmental agencies.  An MBA sharpens knowledge and builds skills that can be translated into career growth in the student's chosen company or industry.
Our faculty are the pride of GCU. Find out about earning your degree from Grand Canyon University by contacting us today!