Earning a Campus Degree: Frequently Asked Questions – Part 1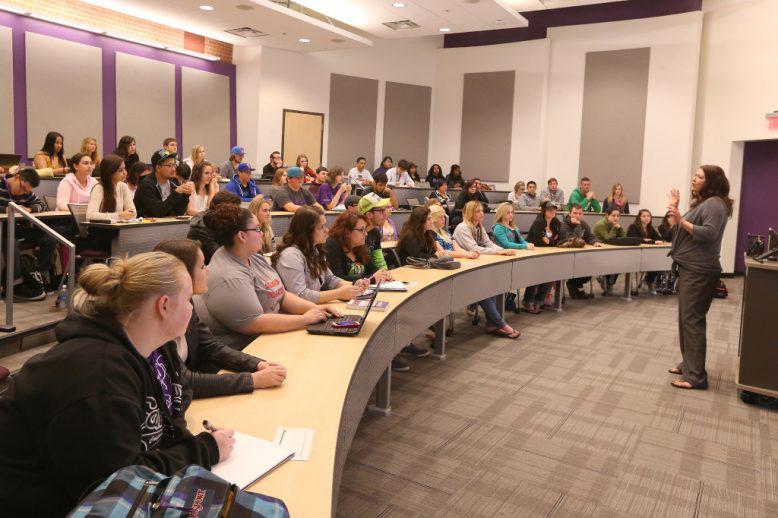 Posted on June 01, 2017
in
[ GCU Experience ]
With the popularity that online and evening classes enjoy today, you may be wondering whether earning a campus degree is right for you. If so, then continue reading to learn the answers to some commonly asked questions about getting a campus degree:
What is the definition of a traditional college student?
Typically, a traditional college student is someone who has graduated from high school and starts attending college classes to earn their bachelor's degree the following semester on a physical college campus. A traditional college student takes classes on campus and may live in the dorms or attend events on campus while getting involved in extracurricular activities.
What is a bachelor's degree?
A bachelor's degree is an undergraduate postsecondary degree, and it often consists of liberal arts and general education courses. If you're interested in completing a master's program or attending a professional graduate school for law or medicine, then you will need a bachelor's degree in most cases in order to apply for admission into these programs.
How long does it take to get a college degree?
When attending college classes on campus and as a full-time student, it typically takes about four years to complete a bachelor's degree. These degrees require at least 120 credits. At Grand Canyon University, we are pleased to offer many four-credit classes as well as summer school options that may help you graduate in less than four years.
What type of bachelor's degrees are there?
Today, you're likely to find plenty of bachelor's degrees that are in line with your interests and career goals. At GCU, for example, we offer bachelor's degrees in areas that range from nursing, healthcare, medical studies and athletic sciences to business, management, language and communications.
Grand Canyon University's main campus, located in Phoenix, offers state-of-the-art facilities and high-quality academic programs. To find out more about our campus, visit the GCU website or click the Request More Information button on this page.
About
Learn the best tips to enhance your student experience and get answers to relevant questions. Come back for weekly updates on how to master living life on campus, change your major, or how to brew coffee for those early morning classes. Through our articles, we hope you can partake in a successful and enjoyable college experience. Lopes up!
---
---