Immerse yourself in the Grand Canyon University (GCU) student experience by taking a guided tour from the best person to tell you about it: a student. 
Tours depart on the hour from the Antelope Reception Center (ARC), located in GCU Arena. The GCU campus tour involves a walking tour and meeting with an admissions counselor and lasts about two hours. Let us know if you require special accommodations. 
When the walking tour concludes, you meet with an admissions counselor who can help you find the degree program that matches your goals, answer financial questions and review possible scholarship opportunities.
GCU Campus Tours Depart from the ARC
We welcome you to visit GCU, take a tour of our campus and meet with an admissions counselor to learn more about our degrees and programs. Our campus tour includes previews of classrooms and labs, a residence hall suite, the Student Union and some of the recreational facilities, such as Thunder Alley and Lopes Way. 
We will do our best to accommodate your tour requests, but due to campus events, we may need to consider alternate dates. Unfortunately, we are not able to accommodate special visit requests that require:
Meals
Special facility tours
Overnight accommodations
Transportation to and from campus
The ARC is closed on holidays, special occasions and Mondays at 11 am for Chapel.
2018 Fall Tour Schedule
Monday - Friday
9 am, 11 am, 1 pm, 3 pm
Saturday
9 am, 11 am, 1 pm
Sunday
Closed
Thanksgiving Day
Nov. 22
Thanksgiving Break
Nov. 23 – 24
Christmas Eve
Dec. 24
Christmas Day
Dec. 25
New Year's Eve
(tours offered 9 am and 11 am)
Dec. 31
New Year's Day
Jan. 1
Martin Luther King Day
Jan. 21
President's Day
Feb. 18
Good Friday
April 19
Easter
April 21
Commencement
April 25 – 27
Memorial Day
May 27
GCU Virtual Campus Tours
If you cannot travel to Phoenix, take a virtual tour for a look at our Student Union, residences, simulation labs and more.
GCU Google Map Tour
Get an aerial view of GCU's spacious campus, and expand the search area to see more of the surrounding neighborhood with a Google Map Tour.
GCU Campus Map
GCU's growing campus is an oasis in the heart of Phoenix. Explore our campus map before your visit so you can easily navigate our expansive grounds.
Discover GCU
Curious about what it's like to be a GCU student? Now you can get the REAL college experience at Discover GCU—a free, two-day, overnight campus visit. Eligible students who are admissible to GCU, confirmed to attend and approved to travel will have the opportunity to stay overnight in a suite-style residence hall, tour campus, check out a fun event, meet other future Lopes and more.
Events
Loading...
Travel Reimbursement
High school juniors and seniors: GCU has regularly scheduled, free, chaperoned overnight trips to our campus in Phoenix, departing from most major U.S. cities. If you live in an area that is not on this list, GCU may cover a portion of your travel expenses. 
To determine your eligibility for reimbursement, you must be accepted to the university and submit the appropriate documents to your admissions counselor for approval, prior to traveling to campus. No approval can be given after travel has occurred. Contact your admissions counselor with any questions.
Lope Shops
Lopes Up! Show your GCU spirit and style by stocking up on the latest gear from the Lope Shops. You will find clothing, accessories and tons of other GCU-branded merchandise to help you show your Lope pride and Paint the Valley Purple! We also offer exclusive deals and products that you will not find anywhere else. Start stocking up on all of your favorite Lope gear by visiting lopeshops.gcu.edu
Campus Dining
Enjoy a variety of dining options on GCU's campus, including popular national eateries. From Lopes Way to the Student Union and GCU Arena, there are plenty of places to grab a bite on campus with friends and family.
Visitor Parking
GCU offers plenty of parking options for students, staff, faculty and guests, including garages and convenient surface lots. If you have any questions, call 855-GCU-LOPE and ask for Parking Operations, or visit our parking webpage.
Colangelo Museum
Located next to the Grand Canyon University Arena on our main campus, the Jerry Colangelo Museum pays tribute to Phoenix sports legend Jerry Colangelo through photos and mementos from throughout his impressive career.
Grand Canyon University
3300 W. Camelback Road
Phoenix, AZ 85017
GCU is conveniently located in the center of Phoenix, about 15 minutes from Sky Harbor International Airport and just a few miles from downtown.
From I-17
Exit on Camelback Road and proceed west. Continue on Camelback Road for one mile. The entrance to GCU will be on your right.

From Sky Harbor Airport
When exiting the airport:
Follow signs for I-10 West / SR-51 North.
Continue on I-10 West for five miles.
Take exit 143A onto I-17 North towards Flagstaff.
Continue on I-17 North for 3.4 miles.
Take exit 203 - Camelback Road.
Turn left onto Camelback Road.
GCU will be on your right.
---
Getting Around Phoenix
Phoenix has several transportation options for visitors.
Valley Metro Light Rail
Just steps from the front door of GCU, the Valley METRO light rail serves areas of central Phoenix and Tempe. Tickets for a single ride or a multi-day pass can be purchased at any train station or online.
Valley Metro Bus
The Valley Metro bus system is one of the largest in North America, with over 55 million riders each year. A fleet of more than 1,200 buses connects people to locations throughout the greater Phoenix area and surrounding cities, including Tempe, Scottsdale and Mesa. Single ride and multi-day passes can be purchased at various locations or online.
Freeway System
Phoenix has an extensive freeway system. The I-17 connects Phoenix with northern communities, including Prescott, Sedona and Flagstaff. The I-10 is a major east-west route that connects Phoenix to Tucson and the Los Angeles area. The Loop 101 and Loop 202 connect drivers to surrounding areas, including Tempe, Mesa, Glendale, Peoria, Cave Creek and Scottsdale.
Car Rentals
GCU works with nearby car rental agencies to negotiate discounts. Visit gcu.edu/travel for more information.
City Events
After long hours of studying and homework, you be craving a little recreation to rejuvenate your spirit and refocus your energies. Fortunately, in Phoenix, there is something fun happening year-round.
Arizona Fine Art Expo
Arizona State Fair
Barrett-Jackson Collector Car Auction
Fiesta Bowl
First Friday (Art Walk)
Las Noches de las Luminerias
Matsuri Japanese Festival
P.F. Chang's Rock 'n Roll Marathon
Scottsdale Arabian Horse Show
Scottsdale Culinary Festival
Scottsdale International Film Festival
Tempe Festival of the Arts
Tempe Music Festival
Zoolights at the Phoenix Zoo
---
Phoenix Food and Dining
Phoenix offers plenty of delicious food to help you refuel. Looking for some of the best that the Valley of the Sun has to offer? Hop in the car with some of your friends, and check out these delicious local eateries.
Delux / Burgers
3146 E. Camelback Road
Phoenix, AZ 85016
Green New American Vegetarian / Vegetarian
2022 N. 7th St.
Phoenix, AZ 85006
LoLo's Chicken & Waffles / Southern
10 W. Yuma St.
Phoenix, AZ 85003
Over Easy / Breakfast
4730 E. Indian School Road #123
Phoenix, AZ 85018
Pita Jungle / Mediterranean
1001 N. 3rd Ave.
Phoenix, AZ 85003
Spinatos / Pizza
1219 E. Glendale Ave. #14
Phoenix, AZ 85014
Two Hippies Beach House / Tacos
501 E. Camelback Road
Phoenix, AZ 85012
Statewide Adventures
Looking for a Wild West adventure? Phoenix has something to do no matter which direction you take out of town. If you want a change of temperature, here is a general rule: If you go north, it gets cooler; if you go south, it gets hotter.
Arizona Snow Bowl
ATV rentals
Grand Canyon
Flagstaff - camping
Four Corners Monument
Jerome
Kartchner Caverns State Park
Lake Havasu
Lake Pleasant
Lake Powell
London Bridge
Lowell Observatory
Montezuma Castle
Out of Africa Wildlife Park
Phoenix International Raceway
Sedona - Cathedral Rock, Jeep Tours and Slide Rock
Skydive Arizona
Tombstone - OK Corral
Tonto Natural Bridge Park
---
Shopping in Phoenix
The Valley of the Sun has national chains, unique destination stores and world-class designer shops. That means there is something for every shopper and every budget. Here are a few of our favorite shopping destinations:
Biltmore Fashion Park
2502 E. Camelback Road
Phoenix, AZ 85008
Macy's and Sak's Fifth Avenue headline this shopping mecca. While you are there, you can also check out Pottery Barn, the Apple Store or BCBG Max Azaria.
Cabella's
9380 W. Glendale Ave.
Glendale, AZ 85305
This 160,000-square-foot hunters' paradise includes animal displays and aquariums mingled with a dizzying array of outdoor clothing, equipment and boats.
IKEA
2110 W. Ikea Way
Tempe, AZ 85284
From furniture to lighting, rugs to home accessories, IKEA has a solution for every residence hall suite, helping you create a space that is all your own.
Tempe Marketplace
2000 E. Rio Salado Parkway
Tempe, AZ 85281
This unique, interactive shopping, dining and entertainment complex features Bath & Body Works, Dave & Buster's, Famous Footwear, Old Navy and more!
Stay Near GCU
If you are visiting GCU, we encourage you to take advantage of staying at the GCU Hotel, located conveniently close to campus, with affordable room rates.
GCU Hotel
5115 N. 27th Ave.
Phoenix, AZ 85017
Website: gcuhotel.com 
We also partner with nearby hotels; visit gcu.edu/travel for more information.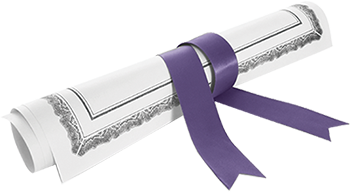 Since 1949, GCU has been helping students find their path and purpose in an academic environment that integrates God's Word into the curriculum. As a Christian university, GCU also encourages students to find their purpose in Christ, with an emphasis on applying Christian values and ethics to the workplace.