Career Spotlight: Sports Psychologist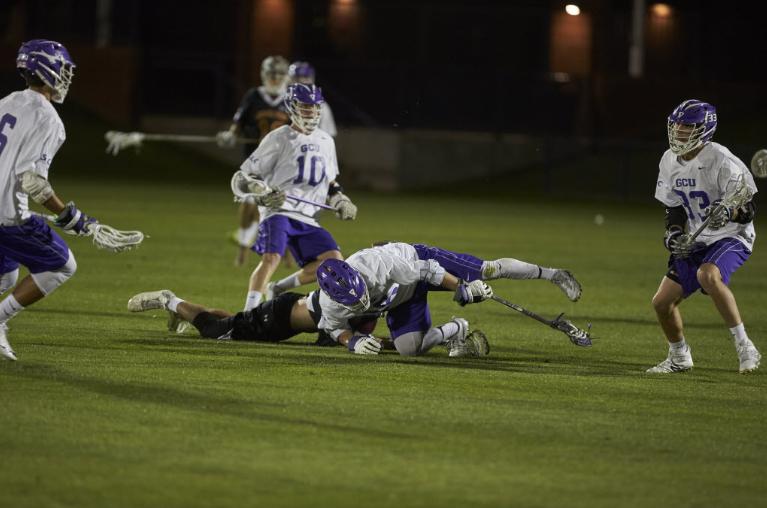 Posted on January 28, 2019
in
[ Psychology & Counseling ]
For students who have an avid interest in sports, performing arts or mental health, Grand Canyon University's Bachelor of Science in Psychology with an Emphasis in Performance and Sport Psychology program can be a perfect fit. By earning this sports psychology degree, you can learn how to guide performance while combining your passion and career. Read on to learn about the role of a sports psychologist.
Focus on the Mind of the Athlete
When athletes face a problem in their sport, they sometimes seek out the assistance of a sports psychologist. While a coach focuses on the physical side of activity, a sports psychologist, on the other hand, concentrates on the mind of the athlete. These professionals can help athletes of all levels achieve their goals by overcoming problems and enhancing performance.
Help Athletes Reach Peak Performance
Athletes typically work with a sports psychologist when dealing with an issue that is affecting their athletic performance, such as difficulty controlling their temper, a lack of focus, low motivation and communication problems. However, sports psychologists can also help athletes cope with pressure, enhance performance, maintain a training program and recover from an injury. These psychology professionals identify and apply psychological principles that can promote peak performance, as well as encourage people's participation in physical activity.
Offer Athletes Valuable Tools and Strategies
Professional athletes put in a massive amount of preparation before performing their best and this usually includes the development of both physical abilities and mental resilience. Sports psychology is a subfield of psychology and professionals in this area assist athletes in a variety of ways, for example by helping them overcome anxiety or offering strategies for improving athletic performance. By using techniques like these, sports psychologists help athletes tap into their potential and perform at their best.
If your passion is helping others find the greatness within, then Grand Canyon University's BS in Psychology with an Emphasis in Performance and Sport Psychology could be right for you. To discover more about this degree program, visit our website or use the Request More Information button located at the top of this page.
About College of Humanities and Social Sciences
As the title of our blog suggests, these posts by College of Humanities and Social Sciences (CHSS) faculty and special guests will engage, inform and challenge you in a myriad of ways. The posts reflect the diversity of our programs of study: degrees that are traditional (history), current (justice studies and communications), academic (English literature) and career-oriented (psychology, counseling, criminal justice and government). Here, there is something for everyone.
---
---