Beautiful Adventure: A Journey to Philippines, Part 4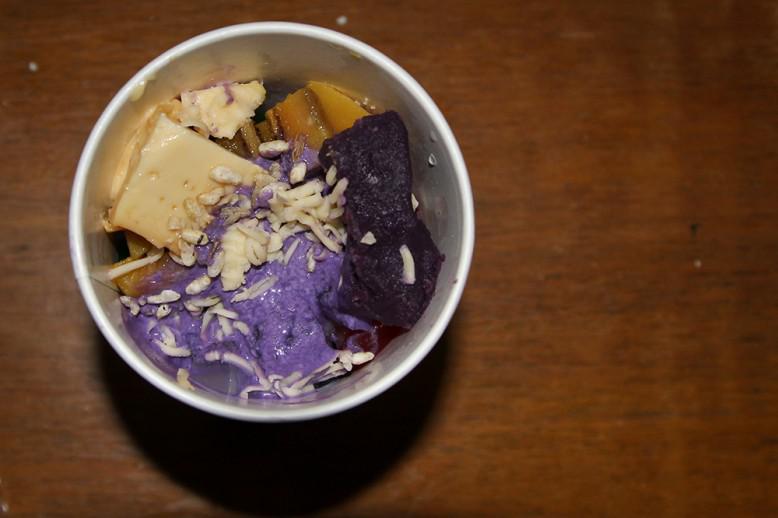 Posted on April 22, 2015
in
[ Spiritual Life ]
A Grand Canyon University student traveled to the Philippines on a global outreach trip in March 2015. Follow her mission trip this week to see how her team, the Filipino people and the Lord would captured her heart.
Wednesday
As with most things in life, I expect for plans to change. Today is no exception as our debrief/off day is switched to smack dab in the middle of our week.
After a day of team bonding with another long bus ride to go boating up Pagsanjan Falls to swim under a waterfall, we get back to the house and decide to use the rest of our evening to go to the local shopping center for souvenirs.
I believe that God can reveal Himself through the most unexpected things… like dessert. Enter halo-halo, a Filipino concoction of cheese, jackfruit, papaya, bread, beans and jelly. God is a fan of taking the most unique people and throwing them together, like it or leave it—we must embrace what He places in front of us and who He puts in our path.
A team with different talents, schedule changes and funky dessert—taste and see that He is good. 
Missed earlier parts of this series? Read Beautiful Adventure: A Journey to Philippines, Part 3
About Department of Spiritual Life
Spiritual Life weekly devotionals are weekly encouragement and Scripture to give you reminders of what it means to live a Christian lifestyle, how to keep God in your daily thoughts, the importance of leaning on God through the hard times and much more! Come back for weekly encouragement in the Lord.
---
---