4 Reasons to Earn a Graduate Degree in Business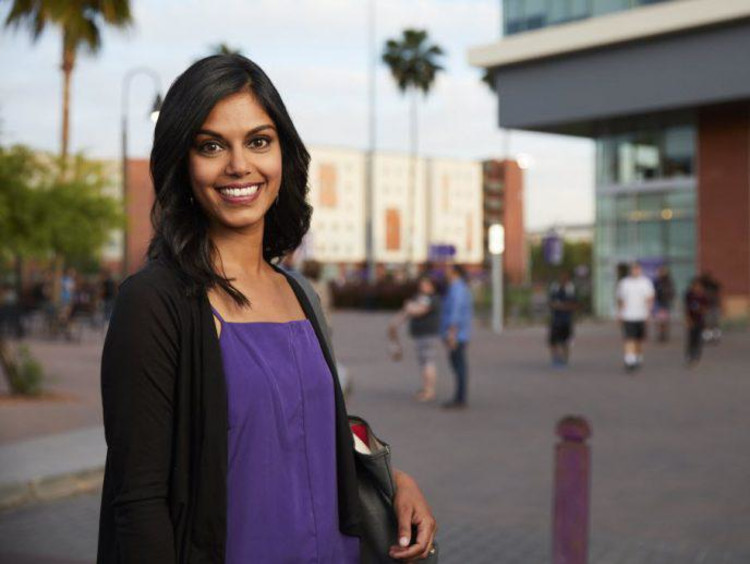 Grand Canyon University's Colangelo College of Business is a private, Christian business school in Phoenix. Our college offers many graduate-level business degrees through evening and online classes to make it more convenient for our students to advance their education. If you're not sure whether a master's-level business program is the right choice for you, then continue reading to learn some of the top reasons why you should earn a graduate degree in business:
Further Your Career
Graduate education in business can boost your career in several ways. First, you can gain career and leadership preparation that can promote faster career advancement. Also, many graduates feel that their degree provided them with the abilities, knowledge and skills that they needed to succeed and advance in their career.
Increase Your Earnings
If you're planning to enter the world of business, then it makes sense for you to consider earning a graduate degree in business if you want a higher paying position. Also, keep in mind that graduates with an MBA often have increased earnings potential compared to individuals who complete graduate-level education in other areas.
Develop Your Network
Earning a graduate degree in business offers you a great opportunity to connect with a large business network through interactions with professors and colleagues. You can also meet potential employers through internships and access the alumni network of your program.
Open New Doors
Because of the strong business-oriented educational foundation that they provide, a graduate degree in business can increase your chances of obtaining high-level management positions. Some of the industries that attract business school graduates include products and services, finance, accounting and consulting. Other popular job sectors include healthcare, technology, manufacturing, nonprofit and government.
The Colangelo College of Business offers a wide selection of graduate-level business degrees that can help make your professional goals a reality. To see our graduate programs, visit our website or use the Request More Information button on this page.