The Benefits of Earning an Online Accounting Degree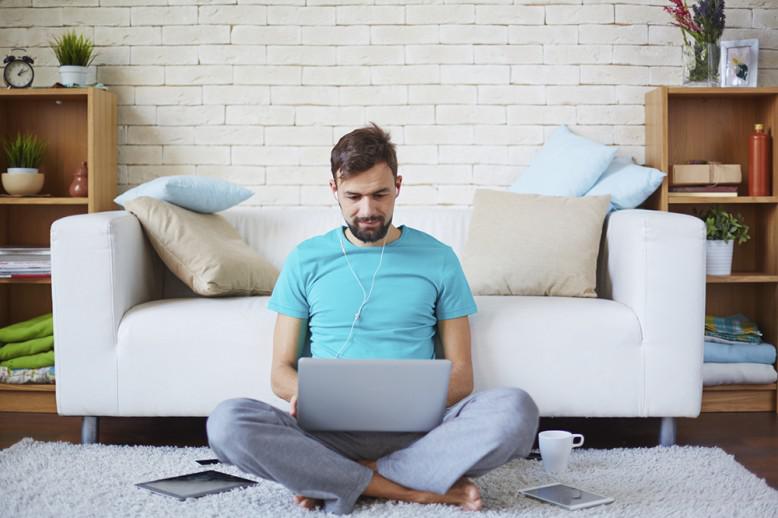 By Jessica Meyer
Marketing Major, Colangelo College of Business
Posted on February 16, 2016
in
[ Business & Management ]
There are several benefits to earning a bachelor's degree in accounting from Grand Canyon University's Colangelo College of Business. If you have an interest in studying accounting, finance and statistics, but your location or schedule does not allow you to study at GCU's main campus, then an online bachelor's degree in accounting could be a perfect fit for you.
By enrolling in an online accounting degree program at GCU, you can:
Study Anytime, Anywhere
Students earning an online bachelor's degree have the ability to study at any time, from anywhere. Online accounting degree students take classes like Business Statistics, Fundamentals of Business Finance and Advanced Accounting, and complete homework assignments, class discussions and tests. Online students have the benefit of being able to learn and complete the required material on their schedule.
Easily Transfer Credits
Students who have earned college credit in high school or attended another college or university will find that transferring credits to GCU is easy! Transfer specialists are available to help guide you through your journey to earning an online accounting degree. There is no out-of-state or international tuition, and there are scholarship opportunities for GCU online students.
Gain Access to Campus Resources
Students might assume that they cannot participate in on-campus activities or that they do not have access to campus resources if they choose to study online. At Grand Canyon University, online students are encouraged to become involved in our community and attend sporting events, plays and Chapel services. In addition, if online accounting degree students start to struggle with the material, then they can take advantage of the library and tutoring services.
Prepare to Enter the Workforce
The bachelor's degree in accounting courses prepare you with the skills and knowledge you need to start your career as a public accountant, corporate accountant, financial analyst, tax preparer or auditor. Completing an online accounting degree can also empower you to advance your education if you are interested in earning a master's in accounting.
By earning an online bachelor's degree at GCU, you can study your passion wherever and whenever you choose while still maintaining the same benefits as traditional students. To learn more about GCU's online degrees, contact us today to request more information.
More about Jessica:
Jessica Meyer is a senior at Grand Canyon University. She was raised in Tucson, AZ, but recently moved to Phoenix to attend traditional classes at GCU. Jessica is majoring in marketing in the Colangelo College of Business. It is her first and last year studying at the main campus, and she wishes her time at GCU could last longer! She loves GCU so much, that she hopes to continue to work for GCU's marketing department after graduation. When she's not studying or working on campus, she likes to practice and perform with her dance team and spend time with her friends and family.
About Colangelo College of Business
Business Buzz is a blog that features content written by faculty, staff and students from Grand Canyon University's Colangelo College of Business. In addition to profiles about events, students and faculty on campus, you'll also find insight and perspective on the ever-changing business discipline and current global business topics. Learn about the modern business landscape, and how business today continues to grow and evolve to meet the needs of organizations and consumers in the 21st century. Check in every week for the latest news from the business community and around GCU.
---
---