Career Spotlight: Project Manager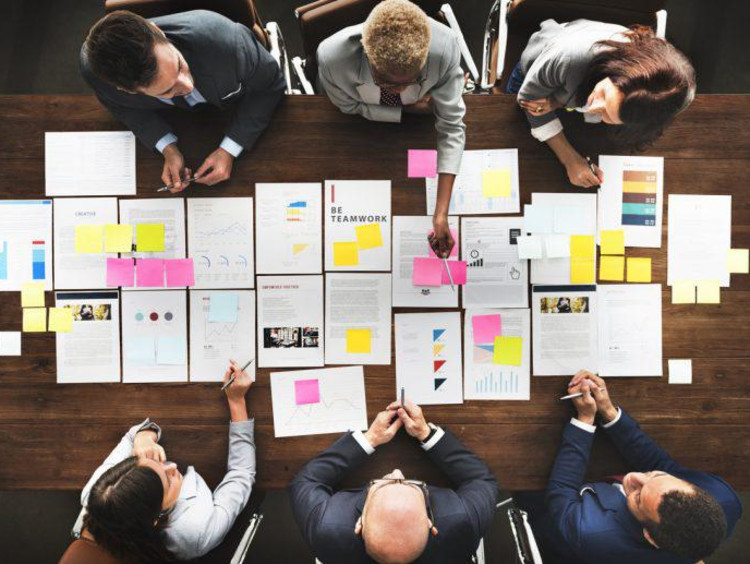 Grand Canyon University's Master of Business Administration (MBA) with an Emphasis in Project Management is offered by the Colangelo College of Business and provides you with an opportunity to develop advanced project management skills. This degree can prepare you to pursue a career as a manager or business leader in workplaces such as service organizations, government agencies, business entities and IT firms.
By earning this MBA, you can develop competencies that may prepare you to pursue any of several Project Management Institute (PMI)® certifications, including Certified Associate in Project Management (CAPM)®, Project Management Professional (PMP)® and Agile Certified Practitioner (ACP)®. If you're wondering if this may be the right degree program for you, then continue reading to learn about the project manager career path:
The Role of the Project Manager
Project managers play a critical part in the success of organizations. A project manager's primary role is to oversee projects for their employer, and this type of business professional typically coordinates and assigns various tasks for a specific project, offering the project team both guidance and support. Project managers can benefit from have strong planning, budget management and strategizing skills.
A project manager usually monitors any problems that may come up over the course of the project and also develops and implements effective solutions. Additionally, the project manager is responsible for ensuring that a project stays on track according to its designated timeline by making adjustments as needed.
Some of the specific responsibilities that you may have as a project manager include creating project plans, coordinating resources with project objectives, managing project budgets and working with clients to determine specifications. However, the specific duties that these professionals have varies greatly depending on the employer and the type of project.
You can earn your MBA and get ready for PMI® certification with Grand Canyon University's MBA with an Emphasis in Project Management. Visit our website or click the Request More Information button on this page to learn more.