A Day in the Life of a Wedding Planner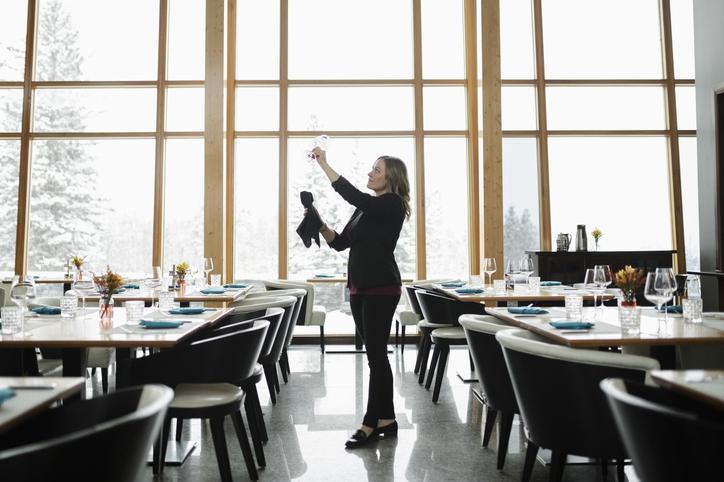 Planning a wedding is an exciting process for couples. There are a lot of little details that go into making this day one of the most special in a couple's relationship. GCU's Colangelo College of Business offers a BS in Hospitality Management that includes courses specific to event planning that can help prepare you for a career in this industry. If you decide to pursue a career as a wedding planner, you'll experience the excitement of a wedding firsthand every day.
Aligning Reality with Expectations
Brides and grooms hire wedding planners to make their dreams come true, and it's only natural for brides to have big expectations for their special day. Wedding planners are highly organized, detail-oriented individuals who are adept at mentally compartmentalizing responsibilities. They're also great communicators who maintain a diplomatic mindset at all times.
It all starts with the initial consultation, which is an opportunity for the planner to meet the happy couple and get to know their vision. Planners must ask dozens upon dozens of questions to figure out the clients' preferences for everything from the guest list to the venue to the photography. It's not unusual for engaged couples to expect more from their budget than is realistic. Wedding planners must approach this sensitive issue diplomatically and do everything possible to make reality align with the couple's expectations.
Negotiating Contracts and Managing Vendors
Established wedding planners develop good working relationships with vendors in the industry. These can include:
Caterers
Florists
Venue management
Musicians
Videographers/photographers
Bakers
Equipment rental companies
Transportation companies
Tux rental stores
Dressmakers and tailors
Wedding planners may even work with travel agents, as some couples decide to have a destination wedding. The planner's job is to diplomatically and assertively negotiate contracts with the vendors to ensure the services they provide are customized to the couple's requests. In some cases, wedding planners must also ensure that these contracts are carried out to the letter and figure out how to salvage the situation when they aren't.
Preparing for the Unexpected
This job requires frequent local travel, so reliable, professional-looking transportation is a must. Additionally, wedding planners rarely keep set hours. Answering frantic texts from brides at 9 pm or 6 am is all part of the job. Experienced wedding planners expect the unexpected, like a caterer who gets the order wrong, a cake that melts or a DJ who backs out on the morning of the big day. Engaged couples hire wedding planners in part to handle all of these conundrums for them, and so the ability to think on one's feet and to solve problems creatively are necessities for this job.
Keeping Track of the Details
Being a wedding planner is more hands-on than you might think. Wedding planners are essentially the last line of defense when something goes wrong. If the cake starts to look melted, a planner will jump right in and smooth out the icing. Planners might do everything from pinning up table skirts to folding programs. It can be a hectic line of work, but it can be immensely satisfying to see the joy on the faces of the clients.
You can develop the skills you'll need to pursue a career as a professional event planner with a Bachelor of Science in Hospitality Management, available from the Colangelo College of Business at Grand Canyon University. Click on the Request More Information button on this page to find out about our on-campus and online learning options.