Degree Spotlight: Evening Programs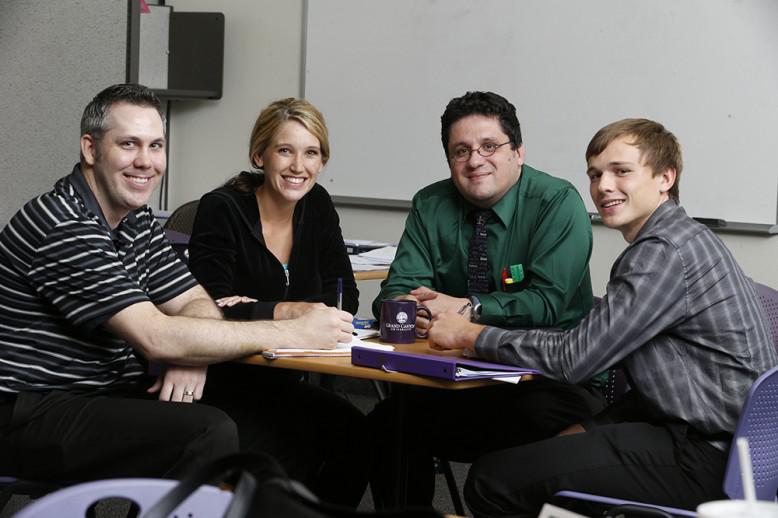 By Alicia Burns, MEd
Director of Evening Class Operations
Posted on August 12, 2015
in
[ Business & Management ]
Are you considering earning your next degree?
If you are a working professional and interested in furthering your career, you may want to consider going back to school and earning an advanced degree. Degrees like an MBA or Master of Science in Leadership can help you learn new business concepts and take your career to the next level.
For the working professional, Grand Canyon University offers evening programs, designed with your schedule in mind. In the evening class modality, you have the opportunity to learn from dedicated full-time faculty or fully trained adjunct instructors with real-world application. These instructors teach in a variety of methods for all types of learning styles.
Meeting just one night a week and collaborating online is ideal for working professionals with busy lifestyles. Face-to-face courses give you the opportunity to network with peers and develop close relationships over the course of their program.
The evening class modality has a high retention and success rate, as students are moving along together from class to class, keeping each other motivated and seeing their degree through to the end.
Whether you aspire toward becoming a business executive or leader in your community, GCU can help you find your purpose in your career and life. To request more information about available programs in your area, contact us today.
About Colangelo College of Business
Business Buzz is a blog that features content written by faculty, staff and students from Grand Canyon University's Colangelo College of Business. In addition to profiles about events, students and faculty on campus, you'll also find insight and perspective on the ever-changing business discipline and current global business topics. Learn about the modern business landscape, and how business today continues to grow and evolve to meet the needs of organizations and consumers in the 21st century. Check in every week for the latest news from the business community and around GCU.
---
---