GCU Sports Business Programs Featured in USA Today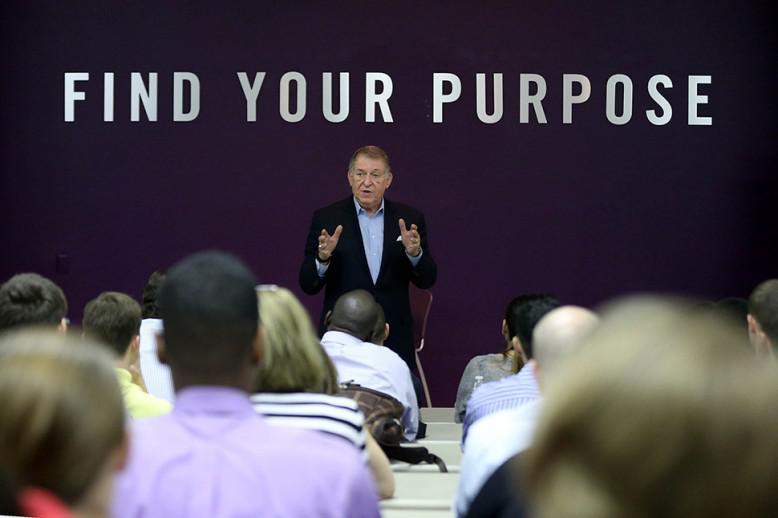 By Jessica Meyer
Colangelo College of Business Student, Bachelor of Science in Marketing
Posted on January 18, 2016
in
[ Business & Management ]
USA Today High School Sports has a reputation for being the nation's top high school sports brand and the best source to get news and information about local sports, so it's an honor to see that Grand Canyon University's sports business program was featured in two articles during the month of December.
In an article about turning a love of sports into a career, Dr. Brian Smith, assistant dean of the Colangelo College of Business and director of the sports business program, explained, "Maybe [high school students] have played, maybe they have a passion for sports, a love of sports, and they're wondering, 'how can I stay involved with this?' They might not be playing Division I, but can still be connected."
He went on to talk about the multiple opportunities available in the world of sports and in GCU's sports business program. For example, students can branch into areas such as sports marketing, sports media, sales, amateur athletics, professional athletics and sports and entertainment event planning.
Smith closed by explaining that there are several jobs in sports business, but students need to stay active by building relationships, knowing the business and working in internships. He advised, "Put in the time, there's no short cuts. It's not easy. But it can be rewarding."
The second featured article in USA Today highlighted Jerry Colangelo, the former owner of the Suns, Diamondbacks, Rattlers and Coyotes, the chairman of the Board of Governors for the Naismith Memorial Basketball Hall of Fame, the head of USA Basketball and the namesake of GCU's college of business.
Colangelo spoke about the growing field of sports business, "You've got to say that as sports continue to expand worldwide, and we have a global economy, that there's more opportunities internationally, opportunities that weren't available 10 years ago. So technology, which has such a huge platform, opened up an incredible number of jobs that didn't exist 10 years ago."
Although sports business is expanding, he mentioned that it is very competitive. Colangelo advised that students should focus on an area of interest, go through the curriculum, compete in the classroom and take on an internship.
He instructed, "Don't wait for someone to come to you, get out there and earn your spot."
GCU's sports business program is growing, succeeding and becoming recognized throughout the country. To learn more about GCU's business college and programs, contact us today to request more information!
More about Jessica:
Jessica Meyer is a senior at Grand Canyon University. She was raised in Tucson, AZ, but recently moved to Phoenix to attend traditional classes at GCU. Jessica is majoring in marketing in the Colangelo College of Business. It is her first and last year studying at the main campus, and she wishes her time at GCU could last longer! She loves GCU so much, that she hopes to continue to work for GCU's marketing department after graduation. When she's not studying or working on campus, she likes to practice and perform with her dance team and spend time with her friends and family.
About Colangelo College of Business
Business Buzz is a blog that features content written by faculty, staff and students from Grand Canyon University's Colangelo College of Business. In addition to profiles about events, students and faculty on campus, you'll also find insight and perspective on the ever-changing business discipline and current global business topics. Learn about the modern business landscape, and how business today continues to grow and evolve to meet the needs of organizations and consumers in the 21st century. Check in every week for the latest news from the business community and around GCU.
---
---