GCU Student Testimonial: Keaton Edwards
By Kaylor Jones
Professional Writing, College of Humanities and Social Sciences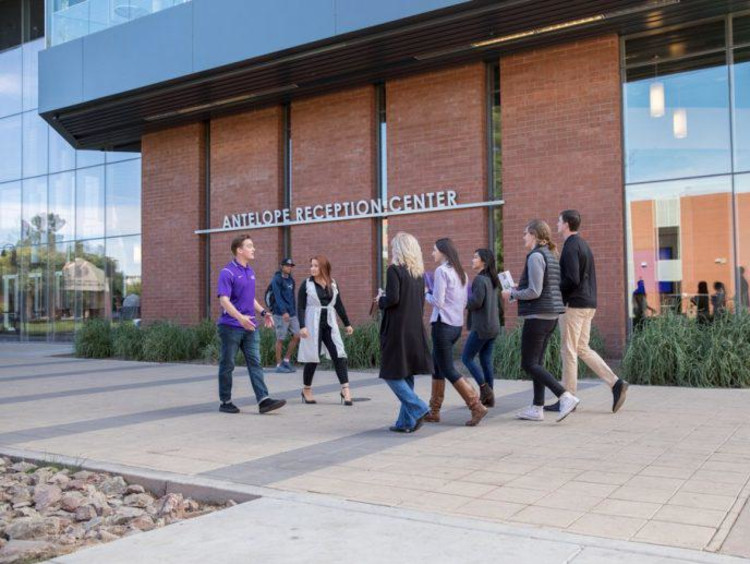 Keaton Edwards is a senior at Grand Canyon University studying business management through the Colangelo College of Business. In his time at GCU, he has been able to maximize his experience by taking advantage of the opportunities presented to him, as well as creating his own.
Keaton says that the chance to work in the Antelope Reception Center has been an amazing experience. Prospective students visit the ARC to learn more about GCU's campus and receive tours led by lively and knowledgeable students, just like Keaton. Every day he is able to interact with excited new families that are touring the university, often for the first time!
While working at the ARC, Keaton leveraged his opportunities to gain real-world business know-how; he has worked to develop a brand new program called GCU Live, where students can get a live tour of campus from anywhere in the world!
Keaton has greatly enjoyed being a part of our campus that's full of happy and caring individuals while studying at Grand Canyon University. He says that in a community where everyone is like family, even commuters like him can become involved and get the most out of their time at GCU!
To hear Keaton share his GCU experience, watch the video here!
If you are interested in joining a dynamic community of hard-working students, Grand Canyon University may be the right choice for you. Visit our website or click the Request More Information button on this page to get started on the journey to find your purpose!