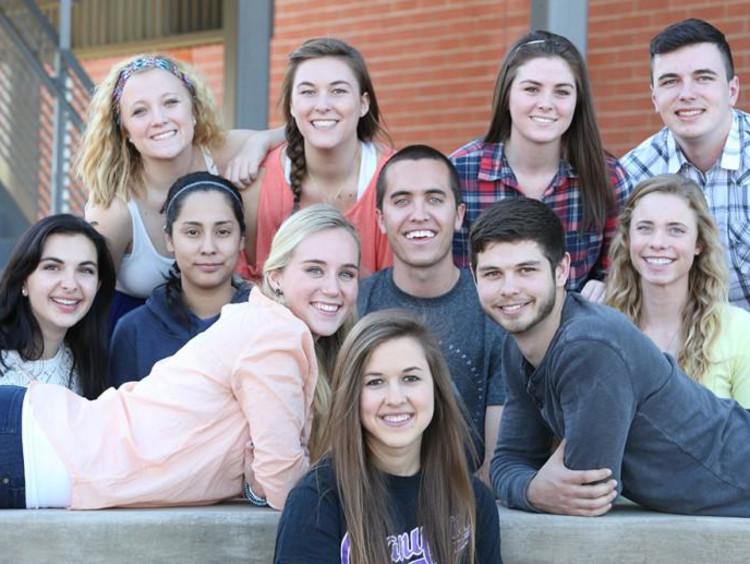 Collegiate Distributive Education Clubs of America (DECA) of Grand Canyon University provides an opportunity for students to develop professional and networking skills beyond the classroom while encompassing servant leadership and community service.
What We Do
Last year, we invited a number of speakers to campus and attended events across the country. In fall 2014, DECA invited Michael Gibson, an entrepreneur, to provide insight on career opportunities for students to consider while in school or after graduation.
To kick off the spring 2015 semester, GCU DECA hosted a LinkedIn hands-on workshop on January 14 in the Colangelo College of Business. We also once again hosted the annual collegiate DECA State Conference on February 21 in the Colangelo College of Business. There were 65 participants from eight colleges and universities in Arizona.
The state conference determined which students from GCU DECA became eligible to attend the International Career Development Conference in Orlando, FL in April 2015. Twelve of the 16 GCU competitors qualified to attend the international competition.
How You Can Get Involved In DECA
This year promises to be even more exciting, and we invite new and current GCU students to find out what DECA is all about!
GCU DECA encourages students to be innovative through the generation of new business ideas and to create solutions to business problems when responding to case study or simulation scenarios. We also provide students with an opportunity to apply concepts learned in the classroom.
Students participating in GCU DECA develop many skills such as presentation techniques, leadership, humility and communication skills.
Contact Kelly Damron at Kelly.Damron@gcu.edu for information about GCU DECA or to join the GCU chapter.
Learn more about getting involved on GCU's campus by checking out our calendar of events and activities.