How Health Care Administrators Protect Workplace Safety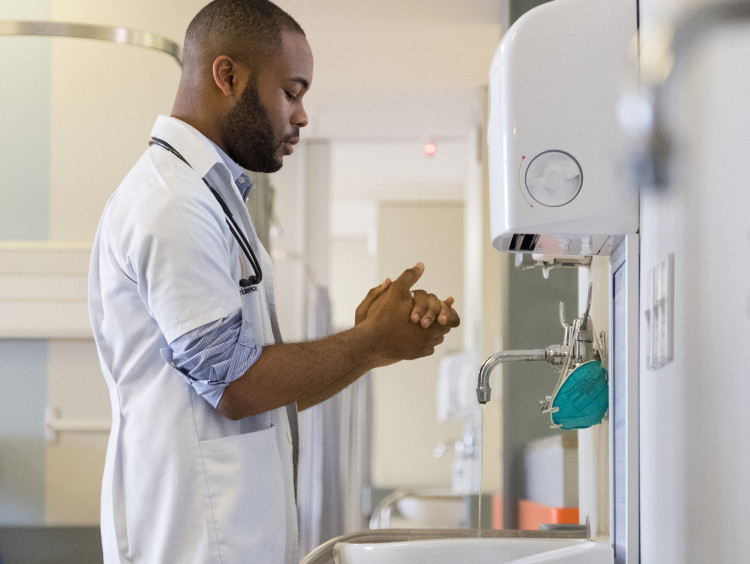 Every work environment has potential hazards and every employer is responsible for taking appropriate measures to protect worker health and safety. In medical centers, this responsibility belongs to health care administrators. Effective health care leaders know that the best results are achieved when a team is involved. Legal consultants, human resource specialists and department representatives all have a role to play in supporting workplace safety with the guidance of health care administrators.
Hazard Identification
A comprehensive workplace safety plan begins with the identification of common health care hazards. Administrators and their teams can solicit feedback from all departments in the hospital to ensure that they have identified all of the potential problem areas. Some common hospital hazards include:
Sharps injuries
Patient handling
Infectious diseases
Workplace violence
Radiation exposure
Chemical exposure
Hazardous drug exposure
Latex allergies
Slips, trips and falls
The most pressing concerns can vary from one department to the next. In the ER, patient violence and contagious diseases are among the most serious concerns. Oncology units may have more of a problem with hazardous drug and radiation exposure. It's also worthwhile to investigate the hazards of a commonly overlooked workplace problem: stress. Health care administrators may consider implementing initiatives that seek to minimize work-related stress and support employees as they cope with it.
Written Policies
Any effective workplace safety policy must be in writing. Health care administrators can work with HR specialists and legal consultants to develop comprehensive written policies that cover each identified hazard. For each hazard, the team should consider solutions to the following issues:
Staff awareness
Prevention protocols
Durable and disposable medical equipment upgrades
Incident reporting procedures
Incident records maintenance
Post-incident staff care and follow-up
Staff Training
To be effective, staff training programs should be developed with the guidance of representatives from each department. The nursing staff in particular has a keen understanding of the hospital culture and the barriers to workplace safety improvements. For example, health care administrators may underestimate the extent to which peer pressure plays a role in adherence to prevention protocols. Some nurses might hesitate to call a peer over for help with patient lifting, for example, even though they know that lifting a patient by themselves is a major cause of musculoskeletal injuries. Health care administrators can help improve workplace safety by influencing the workplace culture through staff training programs.
Continual Improvements
Health care administrators must be excellent multitaskers. Even as they are developing staff training programs and purchasing newer, safer medical equipment, for example, administrators must also continually search for the next safety improvement. Periodically, it becomes necessary to identify additional hazards, update written safety policies, conduct more staff training and review these efforts to assess their effectiveness.
Health care administrators are invited to enhance their careers and bolster their credentials with an MBA from Colangelo College of Business at Grand Canyon University. Apply for admission to our Master of Business Administration with an Emphasis in Health Systems Management. You can start your journey by using the Request More Information button at the top of the website.