The Importance of Value Proposition
By Tim Kelley, MBA
Assistant Professor, Colangelo College of Business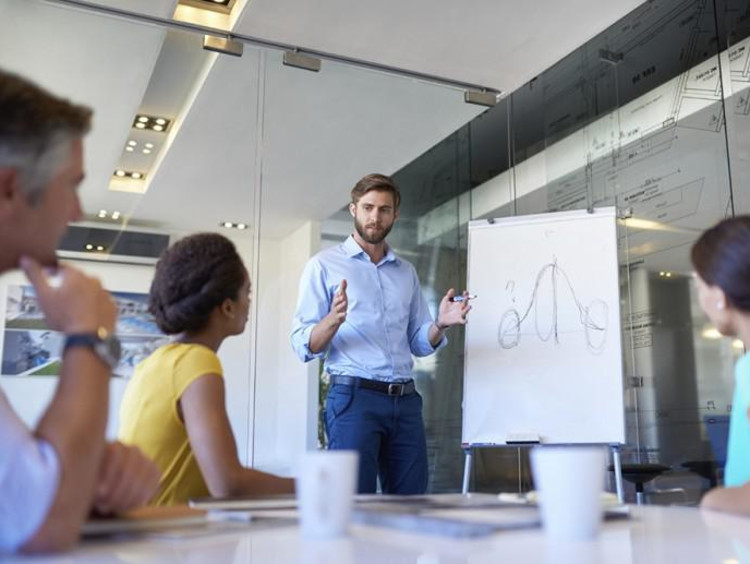 You have a great idea that you think can make money!
Now what?
As an investor, entrepreneur and educator, I can say that almost everybody has ideas. Ideas alone are worth nothing. What creates value is transforming an idea into an innovation for which people are willing to pay. 
Your job as an entrepreneur is to guide that testing process by forming teams to take each piece of the business model and prove that customers are willing to pay for it.
What we find when we challenge entrepreneurs to prove their product's value is that they find that people are often not willing to pay. Most businesses then have to "pivot" to a new business model. This applies especially to businesses that are software as a service or apps.
We support a business development model that is called the Lean Canvas, which focusses on nine simple questions, starting with your value proposition. Each business idea might have several different value propositions, and each one should be treated as a separate "hypothesis" that needs to be proven or disproven.
It is within the Lean Canvas that we attempt to test as many pieces of the business model as quickly and cheaply as possible. It is from this that we derive the concept of "fail fast and fail often." Each time we learn what won't work, we save ourselves valuable time and money that would otherwise cost much more to learn at a later stage.
I would like to encourage each of you to find ways to test your value proposition as early and as cheaply as possible. Investors will know whether you have truly vetted the various pieces of your proposed business. You should look for every way possible to have proof before you approach investors.
If you have any questions, feel free to reach out to Grand Canyon University's Colangelo College of Business at any time to help you work through your Lean Canvas. You can download the forms from the IDEA Club webpage. If you are a GCU student, you can also sign up for the IDEA Club and come to our next Shark Tank on Nov. 18.
GCU offers demanding academic programs, exciting clubs and guidance from full-time faculty, who are academic experts and industry professionals. For more information on GCU's degree programs, contact us today!
More about Tim:
Tim Kelley has over 20 years of experience as an entrepreneur in real estate and project-related finance in Mexico, South America, the US and Africa (Angola). He served as founder, chairman and CEO of KCA International Construction & Facilities Management for over 14 years and managed over $200 million in projects in Mexico and over 2 million square feet of office, commercial and residential space throughout Latin America. In 2010 and 2011, he was contracted by the US Agency for International Development to advise the Central Bank of Angola (BNA) on regulatory structures for residential real estate finance.
Tim is a recognized expert in the area of cross border mortgages, entrepreneurship and international real estate finance. He was featured in Entrepreneur Magazine for innovative international entrepreneurship. Currently, he serves as the COO of the Entrepreneur Opportunity Fund as well as owner and CFO with his wife of two education-related companies with more than 45 employees and several million in gross revenue. He is also an assistant professor of entrepreneurship and economics at Grand Canyon University.
Tim holds a BA from Gonzaga and an MBA from the Thunderbird School of Global Management, with additional course work at Oxford University and ASU. He also serves on the board of Habitat for Humanity Central Arizona and the governor's committee on cross border real estate at the Arizona Mexico Commission. He is a member of Delta Mu Delta and the international committee of the Greater Phoenix Economic Council. He is also the chairman of the Thunderbird Angel Network and founder and chairman of the Canyon Angels.