The Ins and Outs of Portfolio Management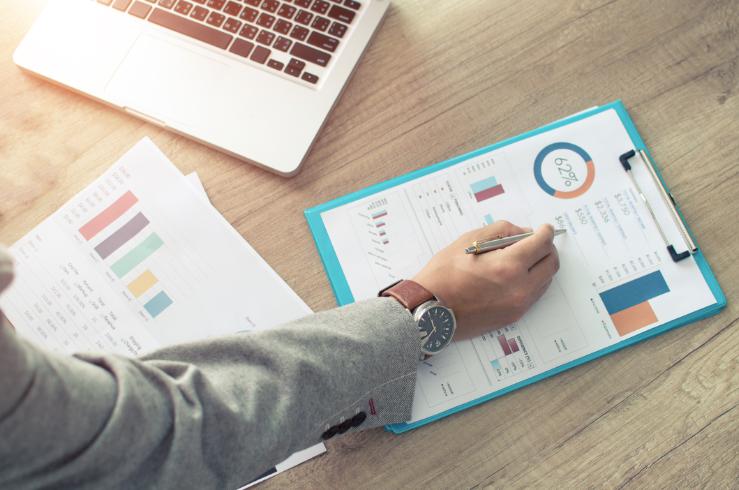 Posted on July 17, 2019
in
[ Business & Management ]
Graduates from the Colangelo College of Business at Grand Canyon University with a bachelor's degree in finance become well-versed in core business domains. Finance students focus on investment strategies, monetary systems, budgets and markets. After graduation, they are prepared to take on many roles within the financial industry.
Portfolio management is one of those jobs. It includes making investments to help people and businesses maximize their returns. Portfolio management is not an exact science and it takes a knowledge of many complex financial topics to be successful. Here are some of the things a portfolio manager will focus on.
Top 3 Skills for a Portfolio Manager
Asset Allocation
 A portfolio manager must decide where the money goes and how to spread it out most effectively. The basic concept behind asset allocation is the idea that different types of assets will perform differently in different markets. A portfolio manager seeks to yield the highest return in a portfolio by investing in a variety of assets. Additionally, the portfolio manager decides how aggressive or conservative to be when determining the placement of assets.
Diversification
At the heart of portfolio management is the attempt to balance risk and reward. Within an asset class there will be winners and losers in the market. A portfolio manager knows that investing is never a certain win, but they look at trends and try to predict which assets will have the best return over time. Some volatility is expected, but a portfolio manager looks at how assets will perform long-term. Additionally, they will diversify a portfolio across different types of assets, sectors of the economy and areas of the world.
Balance
A portfolio manager ensures that the client's money is building toward their target. In this role, the portfolio manager will rebalance and remix assets to ensure that the portfolio is working toward a goal. They will reassess investments in order to reflect the client's ideal risk and return. This rebalancing is done at least annually in order to ensure that the portfolios are up-to-date with market trends.
Portfolio management is both an art and a science. If you are interested in managing money with a mix of risk and patience, this may be a great career path for you. You can find out today if portfolio management is in your future by joining us in the Bachelor of Science in Finance degree program at Grand Canyon University.
About Colangelo College of Business
Business Buzz is a blog that features content written by faculty, staff and students from Grand Canyon University's Colangelo College of Business. In addition to profiles about events, students and faculty on campus, you'll also find insight and perspective on the ever-changing business discipline and current global business topics. Learn about the modern business landscape, and how business today continues to grow and evolve to meet the needs of organizations and consumers in the 21st century. Check in every week for the latest news from the business community and around GCU.
---
---