Networking Tips for MBA Students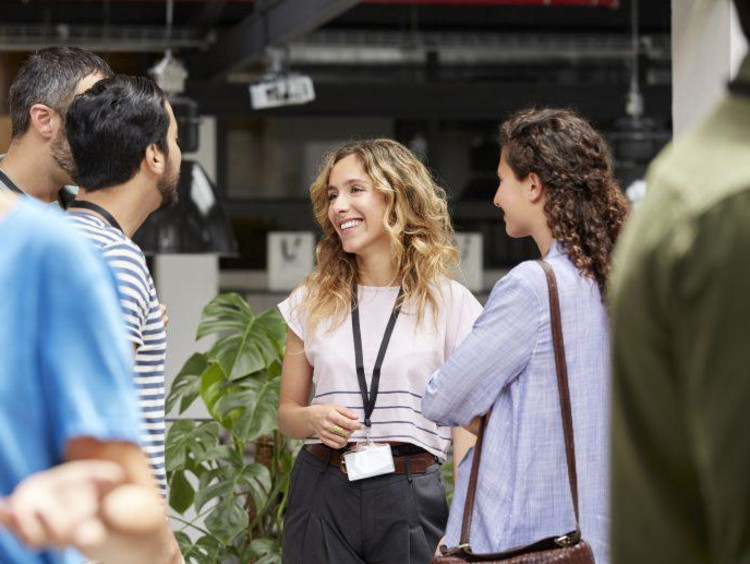 Networking is important for virtually every worker across every industry. The utilization of a robust professional network can help individuals accelerate their careers and find the right opportunities. As a business student, you'll need to have the tools to grow your professional network.
Check out the tips on how to network below:
Networking Events
MBA students can attend networking events to meet new people and get their own names out there. Look for industry conferences, seminars and summits near you. Some MBA students seek out competitions, such as startup competitions that enable aspiring entrepreneurs to pitch ideas to potential investors. Feel free to ask your fellow students and instructors about whether they're familiar with any upcoming networking events you might attend.
Alumni Network
One of the major benefits of getting your MBA is that you'll be able to tap into your school's alumni network. Talk to your academic advisor about the best way to utilize the alumni directory. Make an effort to contact multiple alums in your industry and ask if they'd be willing to answer a few questions for you. If you're completing your MBA online, try to find alums who live in your area. Invite them to meet you for coffee.
Informational Interviews
Informational interviews are particularly helpful for MBA students who are thinking of transitioning to a different industry. You can request informational interviews with individuals who work in moderate-to high-level positions in the industry you'd like to gravitate toward. The objectives of an informational interview are as follows:
To find out what skills you should focus on during your MBA program to be successful in that particular field
To take the pulse of the industry and determine whether it's really the best choice for you
To figure out which path to follow to end up in the role you want
During an informational interview, it's considered poor form to ask for a job outright. However, having that individual in your professional network may help you to find your ideal position in the future. Remember to send a thank you note following the interview.
Volunteer Positions
When you consider the term "volunteer work," you might get a mental image of a soup kitchen or food pantry. God commands His people to serve others, and so these volunteer positions are certainly worthy endeavors. However, if you're looking for volunteer work that will build your professional network, you might consider checking your local Chamber of Commerce. The Chamber's website might not list volunteer positions available, but you can still call a Chamber representative to inquire about opportunities.
You might also consider joining the board of a charitable organization. Generally, it's expected that board members commit to serving for at least one year. The type of work you'll do depends on the organization. If it's a smaller nonprofit, you might handle the day-to-day details of running the charity. Board members of larger nonprofits tend to do more governance work.
You can apply to the Master of Business Administration degree program at Grand Canyon University with no GMAT required. Study online from anywhere and complete your MBA while continuing to meet your professional obligations. Click on the button above to "Request Information" about GCU's multiple MBA programs.