Should I Get an Online MBA?
By Jessica Meyer Marketing Major, Colangelo College of Business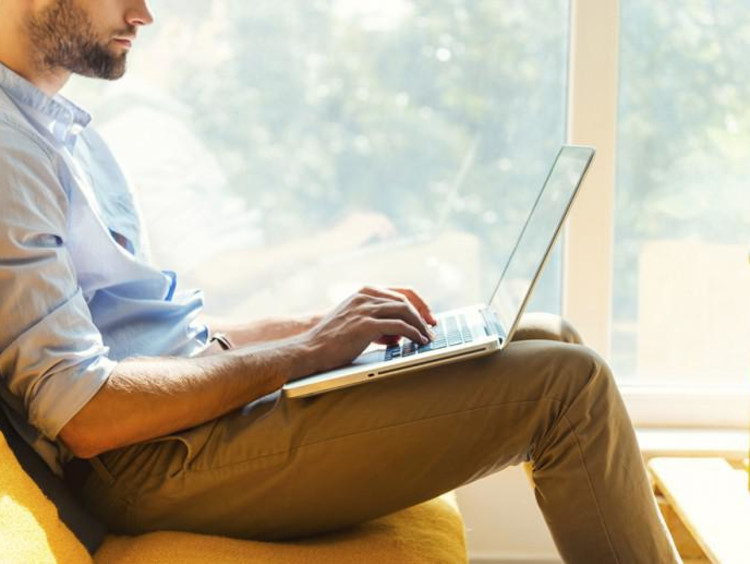 Grand Canyon University's online degree programs are growing in popularity due to the freedom and convenience associated with online classes. If you are looking to advance your career by earning a Master of Business Administration (MBA), you may want to consider the benefits of earning it online.
With an online MBA from Grand Canyon University, you can:
Schedule Your Education Around Your Lifestyle
Online students may have obligations that are difficult to reschedule, such as meetings, work and family commitments. When you earn an online MBA, you aren't limited by specific class periods and you aren't expected to drive to a classroom every day. As a result, you can plan your homework, tests and class discussions around your previous commitments. An online degree makes it easy to earn your degree on your own time.
Keep Your Job
Not all MBA students recently graduated with their bachelor's degree. In fact, many MBA students are established business professionals who work full-time. Online MBA programs are perfect if you want to keep your full-time job, but still want to earn your advanced degree. With an online business degree, you can study from anywhere at any time, allowing you to maintain your work schedule.
Earn the Same Degree as Traditional Campus Students
GCU's online MBA program is designed to help busy students or business professionals achieve their career goals by accommodating their demanding schedules. Backed by the history of Grand Canyon University's main campus, GCU's online MBA offers you the opportunity to work with full-time faculty, study the same courses as traditional students and build a network of professional mentors and peers.
Grand Canyon University's Colangelo College of Business is founded on the pillars of servant leadership, ethics and entrepreneurism. To learn more about the benefits of GCU's online MBA program, visit our website or use the Request More Information button at the top of this page.
More about Jessica:
Jessica Meyer is a senior at Grand Canyon University. She was raised in Tucson, AZ, but recently moved to Phoenix to attend traditional classes at GCU. Jessica is majoring in marketing in the Colangelo College of Business. It is her first and last year studying at the main campus, and she wishes her time at GCU could last longer! She loves GCU so much, that she hopes to continue to work for GCU's marketing department after graduation. When she's not studying or working on campus, she likes to practice and perform with her dance team and spend time with her friends and family.