Spotlight: GCU's MBA Core Courses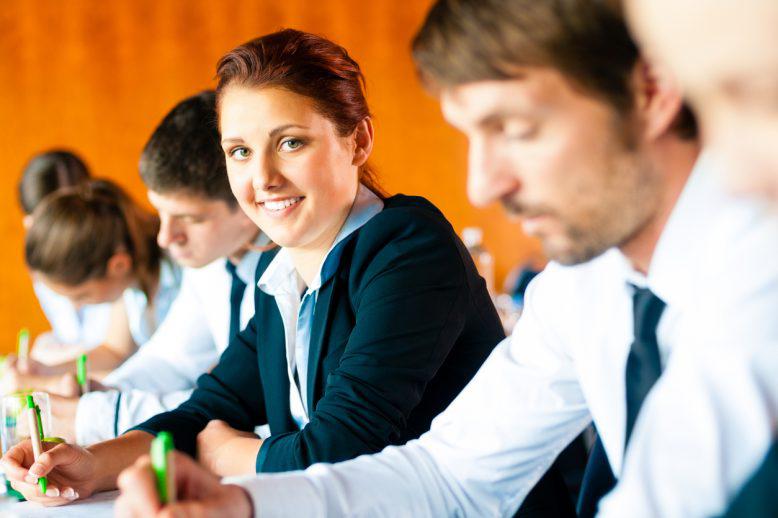 Posted on May 15, 2017
in
[ Business & Management ]
Grand Canyon University's Master of Business Administration program is offered by the Colangelo College of Business and has a curriculum grounded in organizational growth, leadership development and operations management. This MBA program includes a selection of courses that are relevant to the business operations of today and can prepare you for a career as a business leader, vice president of operations or chief executive officer. If you'd like to improve your critical thinking skills, cultivate your entrepreneurial spirit and develop decision-making skills rooted in the Christian worldview, then this program could be right for you. Continue reading to learn about some of the MBA core courses:
ACC-650: Managerial Accounting
This course incorporates group projects, case studies and class discussion. Students learn about managerial accounting concepts and procedures for internal reporting, such as the study of cost systems, cost behaviors, performance evaluation and budgeting.
ECN-601: Economics
In this course, focus is placed on the use of economic data for business decision-making. Both macroeconomic and microeconomic concepts that relate to contemporary business are covered in this course.
BUS-660: Quantitative Methods
As students complete this course, they will study the quantitative techniques and tools used for modeling business applications and functions. This course's content emphasizes setting up models and then interpreting and applying their results.
MGT-660: Strategic Management
In this management course, emphasis is placed on the role of leadership and innovation in an organization's ability to attain and sustain a competitive advantage. Students of this course examine the definition, formulation and execution of strategic management within organizations.
At Grand Canyon University, we focus on providing each of our students with a quality education that supports their career goals. If you'd like to learn more, then visit the Colangelo College of Business website or use the Request More Information button on this page.
About Colangelo College of Business
Business Buzz is a blog that features content written by faculty, staff and students from Grand Canyon University's Colangelo College of Business. In addition to profiles about events, students and faculty on campus, you'll also find insight and perspective on the ever-changing business discipline and current global business topics. Learn about the modern business landscape, and how business today continues to grow and evolve to meet the needs of organizations and consumers in the 21st century. Check in every week for the latest news from the business community and around GCU.
---
---