Spring 2018 Checklist: Explore Business Clubs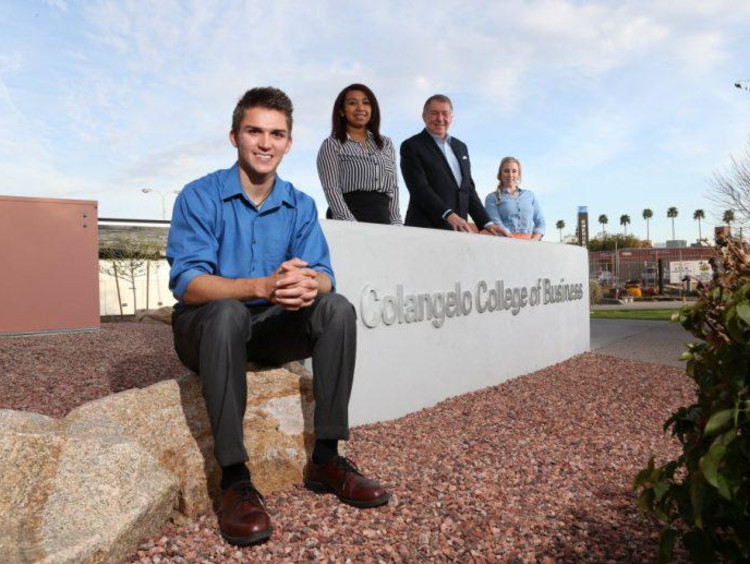 In business, networking is extremely important for a variety of reasons. Networking allows you to meet new people and create new business relationships, which could help you find a job or connect you with a new service. At Grand Canyon University, there are many student clubs and organizations that allow students to have fun, get connected on campus and prepare for their future careers. Here are just some of the business clubs that can help your future career as you study in the Colangelo College of Business:
Project Management Club
A project is temporary in that it has a specific beginning and end in time and, therefore, an established scope and resources. Project management can be defined as the application of knowledge, skills, tools and techniques to meet the project requirements. The GCU Project Management's motto is "To support, educate and lead students into the world of project management." If you are interested in project management, then this club would be a great step to take to help you prepare for your career!
Sports Business Club
Networking is important in sports because of how connected the community can be. Getting connected with people in this field before you graduate can help your career immensely. The GCU Sports Business Club provides a platform for students to gain insight, experiences and opportunities in the field of sports business. The GCU Sports Business Club provides guest speakers, experiential learning, club meetings, leadership networking, field trips and special events!
Accounting Society
The mission of Grand Canyon University's Accounting Society is to provide opportunities for business students to explore and develop their career paths through education, networking with business professionals and serving the community.
GCU Economics and Finance
The GCU Finance and Economics Club is committed to empowering the student body with educational opportunities and real-world application. The club aims to provide learning experiences centered on Christian business values which will equip young professionals with relevant skills and the ability to utilize them in an ethical manner.
Canyon Business Club
Finally, through the application of servant leadership and professional development, the Canyon Business Club (Business Management Club) builds leaders who are committed to excellence and ethical integrity within the workplace and can lead and inspire others.
Most of these clubs follow a similar theme for their respective fields: networking. Networking as a college student may seem like a daunting process, but it will pay off vastly as you start and grow in your field of study because of the connections you will have made.
Grand Canyon University can help you start networking through clubs, internships and more! To learn more about our Colangelo College of Business, visit our website or click on the Request More Information button.