Student Spotlight: Shane Keith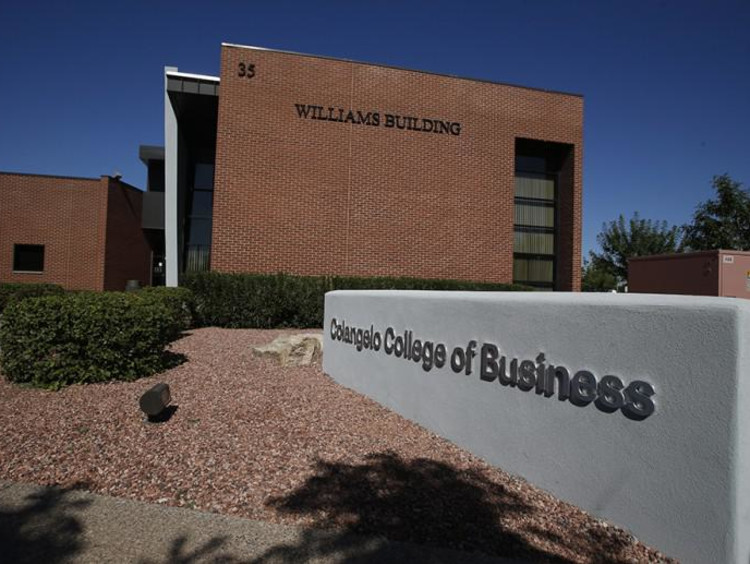 Welcome to our first student spotlight! Our students are the center of the Colangelo College of Business, and we invite you to get to know them. They may help you learn if an education at Grand Canyon University is right for you!
First up is Shane Keith, a GCU business student who is earning his Master of Business Administration (MBA) with an Emphasis in Finance.
Tell us about yourself.
My name is Shane Keith. I was born and raised in Payson, AZ, and I loved every bit of it. I am coming up on my one-year wedding anniversary, and my first child is on the way and due in October. I work full-time at The Vanguard Group as a compliance administrator. Outside of work, my hobbies consist of the outdoors, sports and my puppy Rottweiler, Rocko.
Why did you choose GCU?
I chose GCU because of the flexible graduate degree program schedule and the opportunity to network with other professionals. GCU has provided me with a master's degree program that fits my schedule, not the other way around.
What have you enjoyed most about being in the Colangelo College of Business?
The Colangelo College of Business has provided me with a great perspective of how serving and faith excel in today's society. Throughout the program I have been able to hear from some amazing speakers and even Jerry Colangelo a couple of times.
What is your degree and why did you choose it?
I am pursuing an MBA with an emphasis in finance, and I chose this specifically because of my current career at Vanguard. This degree will remove any ceiling currently placed on my career growth and grant me the opportunity to compete within the industry.
What are some of your biggest accomplishments so far?
I would say some of my biggest accomplishments are obtaining my Series 7, Series 63 and Series 24 financial licenses. Also, outside of pursuing my MBA, I am studying to become a Certified Financial Planner.
What would you like other students who are considering coming to GCU to know?
GCU does a great job providing a graduate program for almost any situation, and GCU provides a plethora of resources to make sure you are successful in your studies.
Learn more about the business degree programs at GCU by visiting our website.