3 Reasons to Earn a BS in Health Science in Professional Development and Advanced Patient Care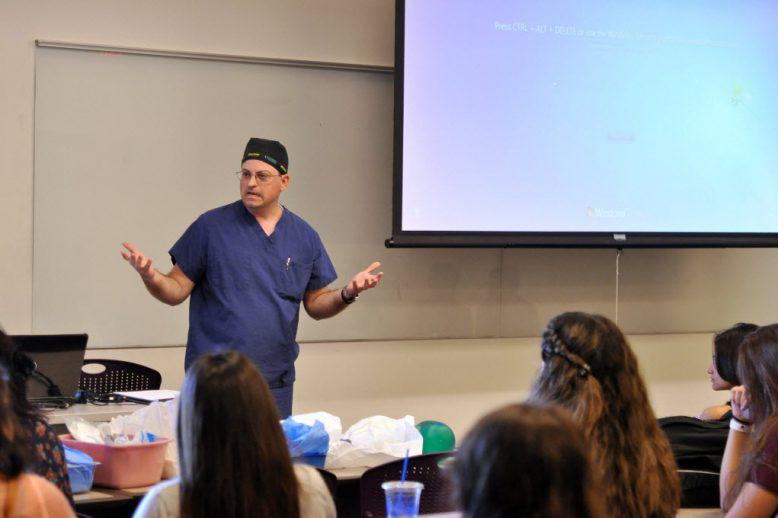 Posted on May 10, 2017
in
[ Medical Studies & Sciences ]
If you're a healthcare provider who works with patient populations, then consider elevating your direct care skills by earning a Bachelor of Science in Health Science in Professional Development and Advanced Patient Care degree. Offered by Grand Canyon University's College of Nursing and Health Care Professions, this BS in health science degree can help you remain current in your profession and advance in your career. Continue reading to learn three reasons why you should consider this program:
Gain Knowledge
This BS in health science degree is designed to improve your delivery of care skills by addressing topics like healthcare and risk management regulations, transcultural care, health policy, ethics and applied statistics, and the use of research to improve patient outcomes. Students will also explore topics that strengthen critical thinking skills, as well as Christian teachings to gain an ethical basis for decision-making.
Advance Your Skills
While earning this health science program, you will explore today's patient care theories along with topics like applying research into practice and interdisciplinary healthcare approaches for addressing the changing healthcare system. Students also develop skills in analyzing statistics and statistical methods, as well as learn about the impact of societal and professional forces on healthcare practice and policy.
Take Your Career to the Next Level
Graduates of GCU's BS in health science may be better aligned to further their healthcare career. Also, completing this advanced patient care degree can keep you competitive in the job market and help you succeed in the evolving healthcare industry. Finally, this BS in health science can ready you to meet today's healthcare demands while preparing you for entry-level opportunities in management or in supervisory positions.
At Grand Canyon University, we strive to provide every learner with a quality education. To learn more about this degree or other programs offered by GCU's College of Nursing and Health Care Professions, click the Request More Information button on this page.
About College of Nursing and Health Care Professions
The College of Nursing and Health Care Professions is comprised of diverse health care disciplines, including nursing, health care administration, athletic training, public health and health care informatics. We are united by the common goal of training the next generation of health care professionals and leaders to effectively address health care challenges. The content of this blog includes perspectives on current health care topics, discussion about health care trends, a showcase of successful alumni and faculty and posts about our passion for our respective fields.
---
---