Healthcare Administration Students Present at HSET Day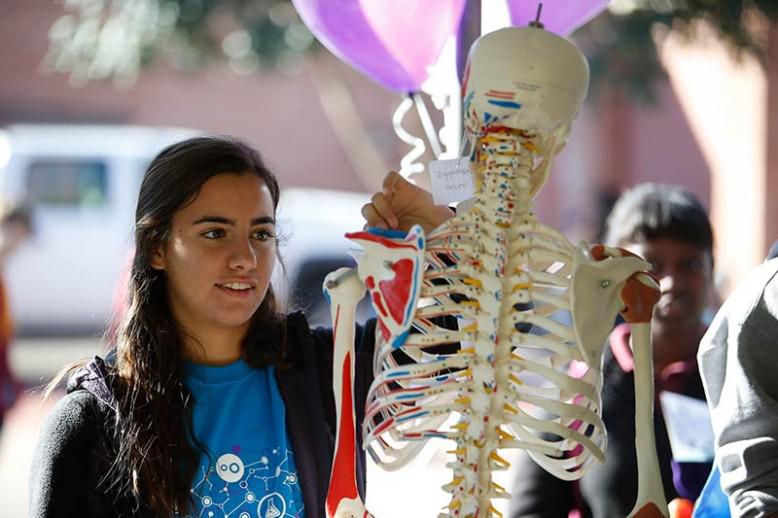 Posted on December 02, 2015
in
[ Medical Studies & Sciences ]
Grand Canyon University recently hosted Health Sciences, Engineering and Technology (HSET) Day. Formerly known as Health Sciences and Nursing Day, this event has expanded to include the growing science, technology, engineering and math (STEM) fields.
For this event, GCU invites high school juniors and seniors to our main campus in Phoenix to learn about career options in health care and STEM fields. During this event, these high school students have an opportunity to hear from speakers working in these fields, attend interactive presentations, tour GCU's science labs and learn about GCU's programs.
This year, several students from the Bachelor of Science in Health Care Administration program put together a presentation about the future of technology and the impact technology has on career fields such as health care administration. Luz Lopez, Glenda Lopez, Kaylee Roberts and Genesis Verduzco are all graduating from the BSHCA program on December 11.
These students have not only demonstrated a passion for health care, but also a passion for the next step and understanding how to be prepared for the future direction of health care. The high school students in attendance seemed to find the different technologies very interesting and were able to see a different side of health care.
These ladies are confident, prepared and terrified to graduate in just three weeks. They have taken full advantage of every opportunity GCU has to offer, and I am very excited to say goodbye to them as students and welcome them into health care as colleagues!
GCU's College of Nursing and Health Care Professions offers degrees in fields like health care administration, nursing and athletic training. To learn more about our degree programs and academic excellence, contact us today!
About College of Nursing and Health Care Professions
The College of Nursing and Health Care Professions is comprised of diverse health care disciplines, including nursing, health care administration, athletic training, public health and health care informatics. We are united by the common goal of training the next generation of health care professionals and leaders to effectively address health care challenges. The content of this blog includes perspectives on current health care topics, discussion about health care trends, a showcase of successful alumni and faculty and posts about our passion for our respective fields.
---
---