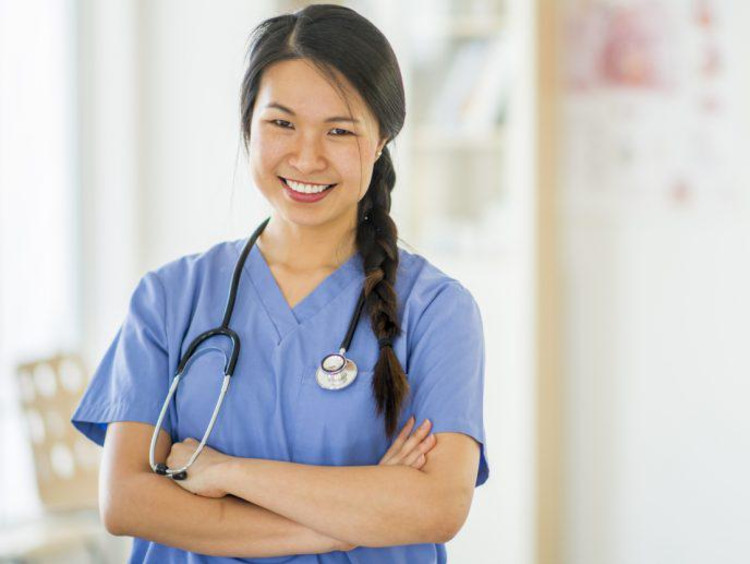 Grand Canyon University's online RN to BSN program provides registered nurses with a convenient way to advance their education. Offered by the College of Nursing and Health Care Professions, this degree introduces you to a broad range of patient care principles and is aligned with American Association of Colleges of Nursing standards. If you're wondering if this degree is right for you, then keep reading to learn some of the top reasons to earn a BSN:
Advance Your Career
If you're like many registered nurses, then you began your nursing path by earning a certificate or associate degree. While these options can provide you with a good start, a BSN should be considered essential if you plan to advance in the nursing profession. In fact, when it comes to professional nursing practice, several leading nursing organizations, such as the American Nurses Association and American Association of Colleges of Nursing, view the BSN degree as the minimum requirement in terms of education.
Get On-Site Training
According to a National Advisory Council on Nurse Education and Practice report, BSN students are more likely to benefit from on-site clinical training outside of the hospital than those in entry-level tracks. Experiential learning opportunities like these can prepare you to work in a wider variety of healthcare settings.
Broaden Your Skillset
Are you interested in furthering your proficiencies and working in new healthcare environments? If so, then you should consider earning your BSN, which is the preferred basic nursing degree for a wide range of healthcare settings, such as mental health and critical care. As you study the BSN curriculum, you will explore everything from critical thinking and leadership skills to communication methods and community health nursing. Developing your abilities in these areas can help you provide better patient outcomes and improve your employment opportunities.
If you'd like to learn more about Grand Canyon University's online nursing degrees, then visit the College of Nursing and Health Care Professions website or use the Request More Information button on this page.
References:
Your Nursing Career: A Look at the Facts. Retrieved from aacnnursing.org/Students/Your-Nursing-Career-A-Look-at-the-Facts