Grand Canyon Theological Seminary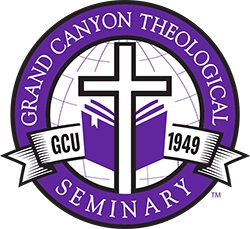 Grand Canyon Theological Seminary (GCTS) prepares godly leaders for a lifetime of faithful ministry rooted in biblical truth, sound theology and practical wisdom. We offer master's degree programs and graduate certificates to help prepare Christian leaders theologically, spiritually and professionally to minister faithfully and effectively within a challenging cultural context.
We invite you to learn more about our seminary to see what makes us different. The College of Theology at Grand Canyon University has a rich tradition of preparing the next generation of leaders to serve faithfully. Our guiding pillars help drive our mission and purpose. You can also learn more about Grand Canyon Theological Seminary, including our core values and vision, by exploring our Statement of Institutional Purpose and our Statement of Education Effectiveness.
Featured Masters in Theology Programs
The Grand Canyon Theological Seminary is the College of Theology's graduate school. As such, GCTS offers advanced theological training grounded in biblical truth within the context of a rich graduate culture and a vibrant and diverse community of faculty and students.