Why Earn a Degree in Accounting?
By Lauren Abraham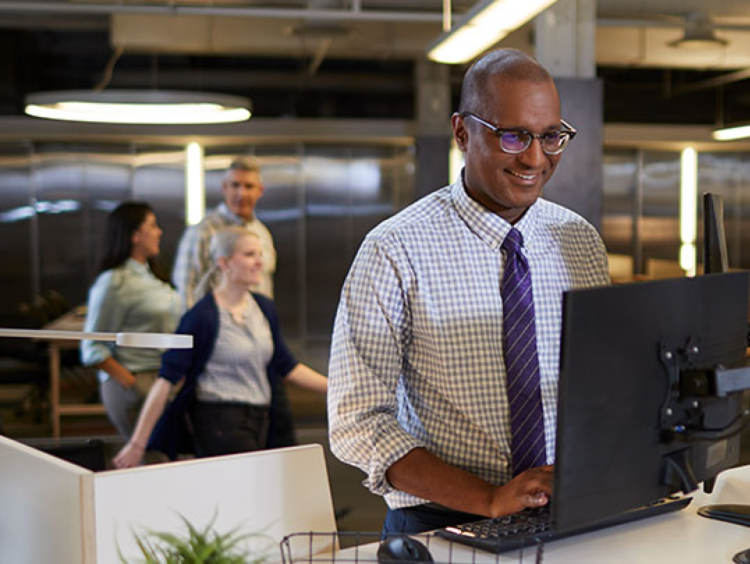 Have you considered earning a Bachelor of Science in Accounting? This degree program can prepare you for a successful career as an accountant. Continue reading to learn about just some of the many reasons to earn a degree in accounting:
1. Gain an In-Depth Understanding of Accounting
As an accounting major, you will learn the core foundations of accounting principles and procedures. The coursework in this program includes a focus on accounting theories necessary for preparing financial statements in the U.S. and for decision-making. You will explore auditing standards, the procedures involved in the auditing process and ethical issues faced by auditors.
In addition, you will also study the theories and practices of preparing income taxes for corporations, partnerships, estates, trusts and individuals. You will examine the principles of cost accounting, including job order systems, process costing, activity-based costing and budgeting.
2. Pursue an In-Demand Career
According to the Bureau of Labor Statistics, the employment of accountants and auditors is projected to grow 11 percent from 2014 to 2024, which is faster than the average for all occupations. As the economy grows, more accountants will be needed to prepare and examine financial records. Therefore, the future is bright for those who choose to earn an accounting degree!
3. Earn a Versatile Degree
An accounting degree is versatile, as it can be applied to many different settings. Every business has to track their finances, which gives accounting majors a wide variety of options when it comes to choosing where to work. Typical careers for accounting majors include
Public accountant
Corporate accountant
Financial analyst
Tax preparer
Auditor
4. Gain Useful Skills
Without realizing it, we use accounting just about every day. For example, something as simple as buying your lunch from a restaurant involves accounting for both you and the restaurant.
Budgeting
We subconsciously think about how much money we have and what we can and cannot afford. When we go to buy lunch or go to the store, we check the price tag and determine whether or not we can afford it.
Organization and Discipline
We discipline ourselves to not buy the expensive things sometimes because we know that we cannot afford it. If we really want it, we make an effort to keep ourselves organized and save our money in the bank so we can buy that expensive item later when we have enough money.
Managerial Skills
We use managerial skills on a daily basis, such as keeping ourselves organized. We keep our money in a safe place, so we are not tempted to spend it all in one place. This also takes discipline and self control. We have to keep ourselves accountable for what we purchase and make sure we do not spend money on things that we cannot afford.
The Colangelo College of Business at Grand Canyon University offers leading-edge degrees that address the demands of contemporary business environments. To learn about GCU's business degrees, visit our website or use the Request More Information button at the top of this page.
Written by Lauren Abraham, a senior earning a degree in communications at GCU.
References: "Accountants and Auditors." Occupational Outlook Handbook. Retrieved from: bls.gov/ooh/business-and-financial/accountants-and-auditors.htm