Turn Your Passion for Piano into a Teaching Career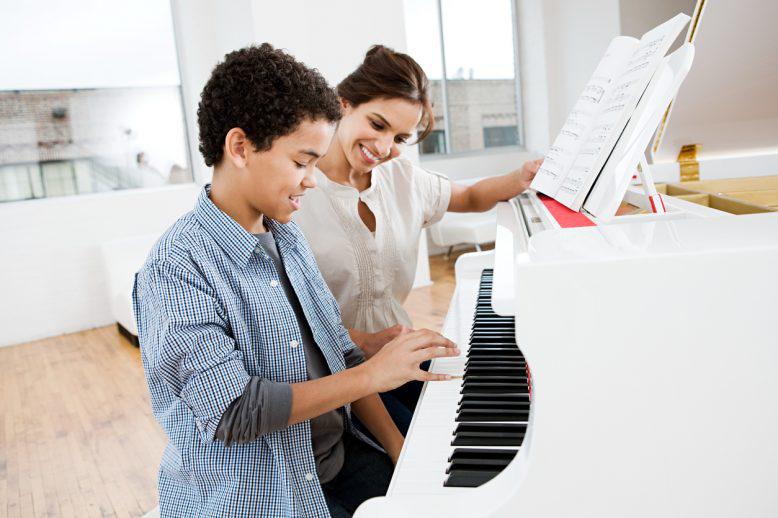 Posted on November 09, 2017
in
[ Teaching & School Administration ]
Designed with future music teachers and instrumental conductors in mind, the Bachelor of Arts in Music Education – Instrumental: Piano from Grand Canyon University blends theory and practice to prepare learners for a rewarding career in music education.
Further Your Piano Talents and Teaching Abilities
As you work your way through this music education program, you can expect to grow your creative skills and simultaneously prepare to teach music to others. Develop your performance capabilities by participating in recitals and concerts, and sharpen your musical abilities while receiving private instruction. As you progress through coursework that covers history, theory and teaching concepts, you will develop the skills that you need to pair your passion with purpose and effectively lead instruction in elementary and secondary educational settings.
Master New Music and Teaching Competencies
There are a number of skills that you can look forward to obtaining and honing while completing this instrumental piano degree program. Some of the areas that you will study and practice include dictation, keyboard performance, sight singing, aural skills, educational psychology, conducting, instrumental techniques and methods for music instruction and assessment.
Prepare for a Rewarding Music Education Career
GCU's BA in Music Education – Instrumental: Piano degree program leads to initial teacher licensure. Its curriculum is in alignment with National Association of Schools of Music (NASM) and Interstate Teacher Assessment and Support Consortium (InTASC) standards to ensure you are ready to lead as a highly effective educator.
Do you love sharing your passion for music with others and feel called to pursue a career in education? If so, then Grand Canyon University's Bachelor of Arts in Music Education – Instrumental: Piano may be the perfect fit for you. You can discover more about our education degree programs
About College of Education
Are you a current teacher, future teacher, administrator, paraprofessional, or do you have a passion for the field of education? If so, check out the College of Education "Teaching in Purple" blog and be inspired by educators of all kinds. Peek inside the minds and classrooms of today to shape your own classroom of tomorrow. Come join us and start teaching in purple!
---
---