New Program at GCU: Bachelor of Arts in Worship Arts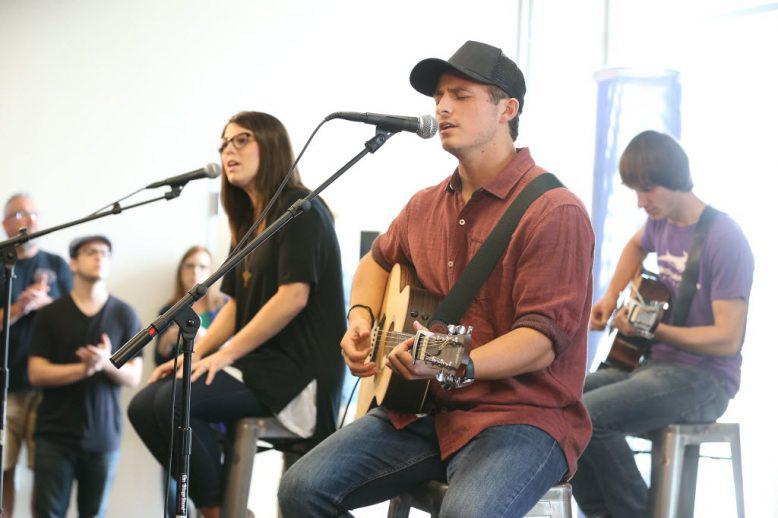 Posted on January 08, 2015
in
[ Theology & Ministry ]
Are you the next Christian rock star? Grand Canyon University is proud to announce the launch of the Bachelor of Arts in Worship Arts through the College of Theology. The BA in Worship Arts is designed to prepare students for careers in contemporary worship ministry and the Christian music industry. The program offers students a strong biblical and theological foundation as well as knowledge in worship leadership, musical performance, production and business management.
This program launched in fall 2014 on our ground campus only and offers students a unique opportunity to connect with the worship industry on both a local level and on a more global scale. It carries out the College of Theology's mission to help students find their purpose in Christ and features four emphases to help students gain the education they need to succeed in their chosen path:
Grand Canyon University is regionally accredited by the Higher Learning Commission of the North Central Association of Colleges and Schools. For more information about this program, please visit our website or contact us today by clicking the Request More Information button at the top of the page!
About College of Theology
Living Faith is a Christian blog that interacts with a variety of biblical, theological and practical topics written by Grand Canyon University's College of Theology faculty and specially invited guests of the college. Our content provides practical and biblical advice from a Christian worldview for living our faith in the midst of an increasingly secularized world. In addition, our content wrestles with cultural topics and issues that challenge how we live out our faith as believers. For this reason, contributors to our Christian blog strive to write with compassion and apologetic concern to honor Christ and edify the church in every way possible.
---
---