Air University Partnership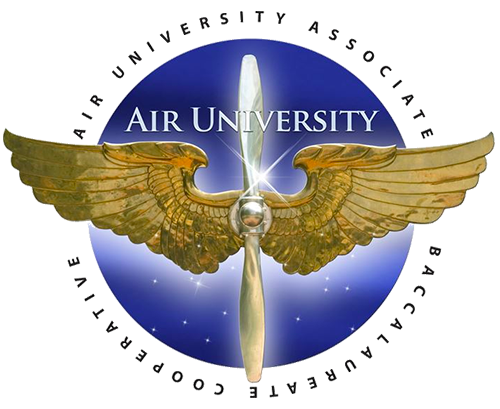 Air University is the Air Force's Intellectual and Leadership Center; it is an accredited military education system that "produces the future by developing leaders and warfighters today ... for tomorrow." In partnership with Grand Canyon University (GCU), Air University offers an Associate-to-Baccalaureate Cooperative (AU-ABC) — an efficient path for Airmen and Guardians to attain their bachelor's degree.
GCU reviews all credits earned through your Community College of the Air Force (CCAF) and applies the greatest possible number of credits to one of our approved AU-ABC bachelor's degrees. If your associate degree is in another discipline or for further evaluation, call 855-GCU-LOPE.
GCU offers a special rate for Active Duty military and their spouses.
Air University Eligibility
To be eligible for AU-ABC, you must be Active Duty Air Force or Space Force, Reserve or Air National Guard. You may complete your degree requirements after you retire or separate from the Air Force. You may also be eligible if you are a retired airmen or veteran who has earned a qualifying CCAF degree. Work with your military university counselor to learn more.
GCU and AU-ABC
As an education partner of AU-ABC, GCU is required to meet specific accreditation standards and offer degree programs that directly relate to an Air Force specialty. GCU offers online programs for flexibility and convenience and maximizes the application of your military credit, making it possible for you to earn your bachelor's degree as quickly as possible.
GCU is proud to partner with the Air Force GEM program by providing flexible online courses to help you complete your Community College of the Air Force (CCAF) associate in applied science (AAS) requirements. Our students receive online academic support with complimentary tutoring, technical support, access to the GCU library and personal service from our student service counselors. A special tuition rate for active service members is available to help reduce out-of-pocket costs.