Become a Leader in Nursing – Part 1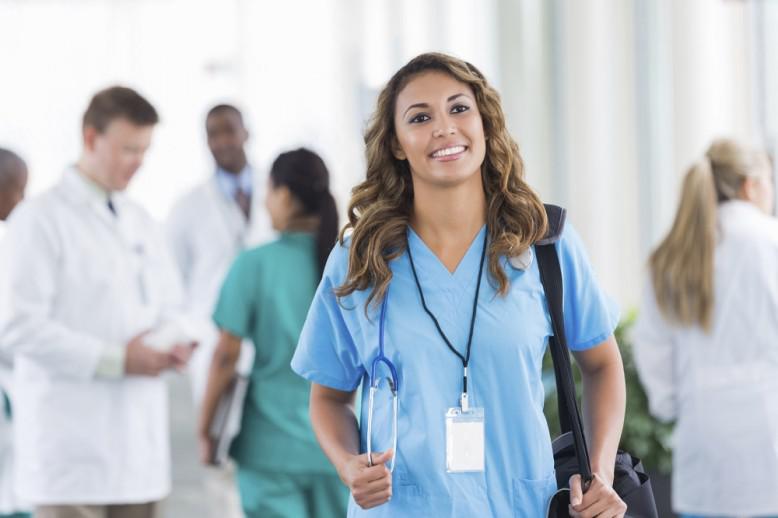 Looking to become a clinical nurse specialist? Typically, these professionals hold a master's degree or doctoral degree in a specialized area of nursing. This allows them to develop skills to diagnose and treat illnesses in their area of expertise ("Clinical Nurse Specialist," n.d.). Grand Canyon University is a great place to prepare to become a clinical nurse specialist. Continue reading to learn about some of the many online nursing programs available to GCU students who want to become CNS's.
Become an Expert in Healthcare Informatics
For individuals who want to lead in nursing by applying data to decision-making in the field, earning an MSN with an emphasis in healthcare informatics may be a great option. This degree program prepares you to address issues in professional practice, and to propose and implement solutions that are backed by research. In addition, you learn to evaluate the outcomes of these solutions. As a clinical nurse specialist, you can work in many different settings and may take on the role of automating clinical care, building new operational data systems or training workers to use new technology.
Lead in Healthcare Systems
Today's healthcare delivery systems are rapidly changing. Therefore, leaders are needed to manage people and resources to achieve organizational goals. Earning an MSN with an emphasis in leadership in healthcare systems allows you to gain an in-depth understanding of the healthcare environment. In the program, you learn the communication and interpersonal skills needed to meet ethical and professional standards. Graduates of this program understand leadership and how organizations function. As a clinical nurse specialist, you can seek a position as a charge nurse, director of nursing, chief nursing officer or vice president of nursing services.
Become a Nurse Educator
As the field of nursing continues to grow, leaders are needed to educate the nurses of tomorrow. An MSN with an emphasis in nursing education prepares you to educate other nurses as well as your patients. This program walks you through relevant topics such as ethics, policy and finance in healthcare, pathophysiology, advanced health assessment and curriculum development. Completing this program prepares you to become a clinical nurse specialist, as you lead in nursing education. You can work in a variety of different settings as a patient educator, or you may take on the role of an educator in clinical and academic settings.
Drive Change in Public Health
GCU's MSN with an emphasis in public health prepares you to develop, plan, implement and evaluate health programs and services. By analyzing modern healthcare issues of today, you learn to reduce disease and illness through research, education and other solutions. Graduates of this program become clinical nurse specialists who are prepared for a wide range of professional opportunities in public health and nursing. These CNS's can advocate for public health in settings such as hospitals, healthcare facilities, social service agencies and universities.
Enjoy the Convenience of an Online Program
Today, becoming a clinical nurse specialist has never been easier. With GCU's online MSN programs, you can become a CNS and unlock a wide variety of opportunities in the healthcare field. By earning your education in an online format, you can gain specialized knowledge and take advantage of the quality and convenience of an online education at GCU.
Grand Canyon University's College of Nursing and Health Care Professions offers a wide variety of programs to prepare healthcare leaders of tomorrow. To learn more about healthcare degree programs available at GCU, visit our website.
Written by Lauren Abraham, a senior earning a communication degree from GCU.
Reference:
Clinical nurse specialist. (n.d.). Retrieved from discovernursing.com/specialty/clinical-nurse-specialist