College of Science, Engineering and Technology (STEM)
Grand Canyon University's (GCU) College of Science, Engineering and Technology offers a premier educational experience with relevant curricula designed to prepare you for a career in a competitive science, technology, engineering and math (STEM) field. As one of the growing engineering universities in Arizona, our curriculum changes to adapt to new developments in STEM industries. We teach students to foster traits in collaboration, creativity as well as ethical and social awareness to create competitive graduates for the workforce.
Our education also nurtures and supports One Foundation, our statement for providing ethical decision-making within our Christ-centered curriculum.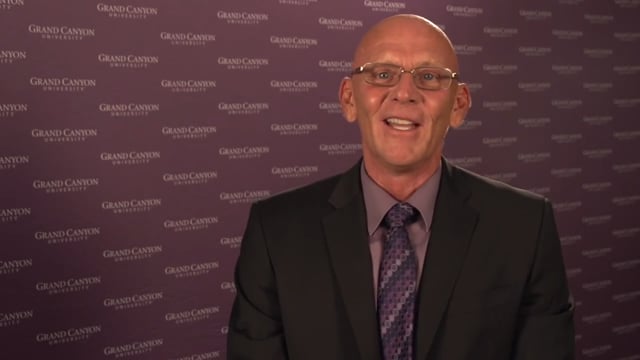 The College of Science, Engineering and Technology (CSET) is a Christ-centered, diverse and inclusive community. We are dedicated to engaging and empowering each student with knowledge and skills to be innovative and entrepreneurial leaders in their respective fields. Our graduates will be prepared to transform the world, promote human flourishing, intentionally serve others and glorify God through their vocations.
STEM Minors
Academic minors can help you gain a competitive advantage in your chosen field and enrich your knowledge base. Choose a minor that complements your major, or pursue a passion while earning your degree.
STEM Disciplines at GCU
The individual disciplines of science, engineering and technology at GCU incorporate leadership, curriculum and opportunities specific to your learning environment. Each discipline features advanced laboratories and equipment that any student can take advantage of for additional education outside the classroom. The college has also seen numerous students take part in unique on-campus programs to prepare them for graduate opportunities or research presentations at local and national conferences.
Learn more about your future learning environment today.
GCU is institutionally accredited by the Higher Learning Commission, which recognizes quality, integrity and continuous improvement in education. GCU remains committed to aligning our programs with the standards set forth by the accrediting bodies and even exceeding those standards to ensure you receive a quality education during your time here.
Whether you are an undergrad or graduate-degree seeking student, GCU's requirements for admission vary for each program. Learn more about our requirements and the steps needed for acceptance into GCU.



 
Through ethical application of skills, content and professional decision making, faculty in the College of Science, Engineering and Technology integrate the Christian worldview into at least 30% of our courses. Foundational skills are introduced in the undergraduate program, while mission critical competencies are built upon as you pursue a graduate program, ensuring our Christian identity and mission align with the mission of the university.
Students in GCU's STEM programs directly benefit from GCU's mission by modeling ethical thinking and decision-making to successfully help the community solve societal problems. This takes place during capstone projects and hands-on service opportunities that align with our mission critical competencies of leadership, global citizenship, communication and critical thinking. Students demonstrate their learning both in and out of the classroom while becoming the global citizens employers are seeking.
College of Science, Engineering and Technology students experience GCU's One Foundation principles by integrating faith into their field of study through meaningful discussions, curriculum that adapts to new developments and creating tangible examples. This is demonstrated by fostering a collaboration-focused, inquiry-based learning environment that prepares students to make creative and ethical decisions in their career. STEM students carry their faith into their vocation.
STEM programs at GCU uniquely promote the principles of human flourishing by focusing on servant leadership in relationships and projects. This is accomplished through a wide variety of STEM-based programs that apply an ethical entrepreneurial mindset within application to society. These programs are taught by highly experienced faculty who lead students to use their degree to help society by providing service, acting justly and showing compassion toward others at all times.