By Jessi Farmer, MA
Faculty, College of Humanities and Social Sciences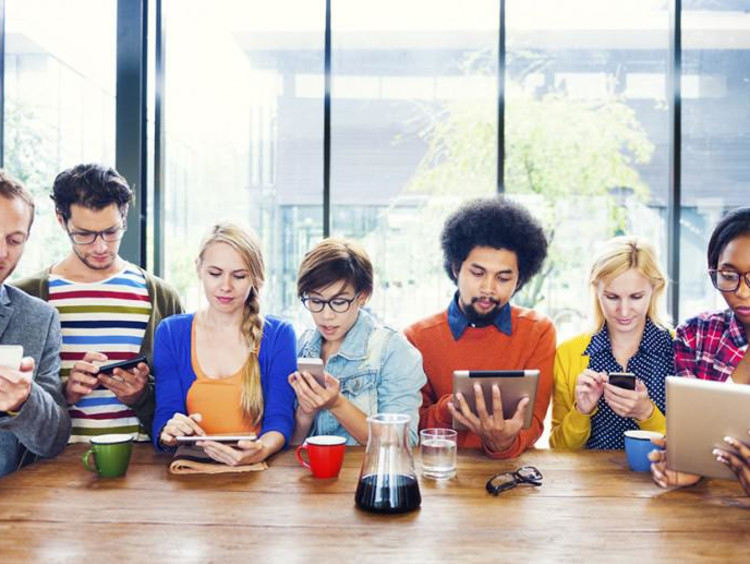 "New media" has become the all-encompassing term to describe the Internet and the interplay between technology, images and sound.
New media, like Facebook, Twitter, Pintrest and apps, provide interactive participation between media and its users anytime, anywhere on electronic devices. The influence of new media is well documented and currently unparalleled.
New Media and Culture
New media is reshaping us socially and culturally. An example of this is BharatMatrimony.com, an Indian dating website that is reshaping cultural traditions related to arranged marriages. MyGamma in Singapore is a mobile phone social networking site currently connecting people across continents who do not have computer access. In China wang hun (online role-play marriages) is now causing couples to divorce, even without ever meeting face-to-face (Brown, 2011).
This new media revolution raises significant questions about society, culture, identity development and self-disclosure.
New Media and Millennials
Due to the increased presence of social media, and its ease of access on mobile devices, millennials are using these outlets as ideal forums to shape and hone their communication skills.
Increasingly, communication is taking place in new media context. In fact, adolescences now are encouraged to build their identities as online profiles. Traditionally, these skills were developed through face-to-face interactions; however, a recent study shows that one-third of boys are more comfortable communicating online about personal topics like sex and love (Proudfoot, 2011).
Due to the disinhibition effect, this is often used to explain cyber bullying because of the lack of restriction and inhibitions normally present in face-to-face interactions. The disinhibition effect and the growing trend that shifts communication and communicating our identities into online modalities also makes us more vulnerable.
The popular MTV show, "Catfish," and Dateline NBC's "To Catch a Predator" demonstrate the dangers for teens and young adults when predators construct false identities.
Finally, if new media has made it "easier" to communicate, then why are confession apps like YikYak and websites like Whisper, Secret and Reddit offering online anonymity for users to post about topics in forums related to sex, love, violence and the workplace (Stone, 2014)?
Moreover, this hyper-disclosure is often perceived as a necessary release from one's well-constructed identity. The anonymity new media provides makes users feel more comfortable discussing topics that are viewed as social taboo.
It is important for us to understand new media technologies as a part of our global society. Technology has become more affordable and made it easier for us to communicate than ever before, but it is essential to cultivate effective communication skills for various modalities.
Grand Canyon University's College of Humanities and Social Sciences allows students to grow and learn in their field. To learn more about GCU's programs, visit our website or request more information by using the button at the top of the page.
References
Brown, A. (2011). Relationships, community, and identity in the new virtual society. The Futurist, 45(2), 29-31,34. Retrieved from search.proquest.com/docview/850509430?accountid=7374
Proudfoot, S. (2011, Jan 29). Online life helps kids learn social skills, professor says; review of research shows internet shapes identity and relationships of adolescents. The Gazette Retrieved from search.proquest.com/docview/848522593?accountid=7374
Stone, B. (2014, Mar). Confession apps whisper, secret give a taste of online anonymity. Business Week. Retrieved from search.proquest.com/docview/1523411223?accountid=7374